August 16, 2008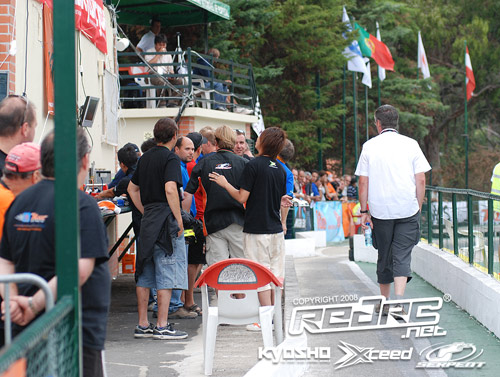 The Semi B Final has been stopped due to rain. Young American star Paul Lemieux was holding a comfortable lead from fellow electric touring car ace Teemu Leino with 13 minutes to go when a shower caused the race to be stopped. The remaining part of the race will be run after a short delay with the two parts added together to decide the result. Due to the weather interruption it will now be the Top 3 from each Semi that progress to the Main Final.
Update (15:56 GMT): Racing is to resume in just under 5 minutes with the second part of the Semi Final B which is to run over 13 minutes. Drivers will line up in the order in which they finished Part 1 of the race so Paul Lemieux is on pole from Teemu Leino.
Check out the full coverage on our event site here.
---