August 28, 2008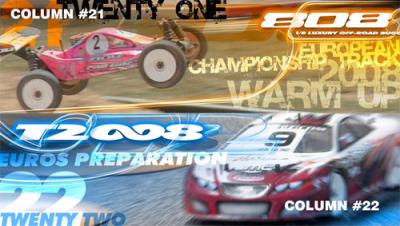 A double bill from Xray today with the 21st and 22nd installment in the Xray column from company owner and chief designer Juraj Hudy now online. In this months column, Juraj talks about both the preparations for the 1/8th scale Euros in Greece and the 1/10th scale Euros in Spain.
With our own factory indoor track, life has been made a bit easier. Martin built a copy of the Euros track layout and we gathered all the recent improvement ideas we had and prepared all the prototype parts for testing. The performance, handling, durability, and geometry have all been at the highest level for our T2'008 and as such we could focus on the smaller details (especially on reducing weight) and test different drivetrain parts.
Read the full column here.
Source: Xray [teamxray.com]
---