September 29, 2008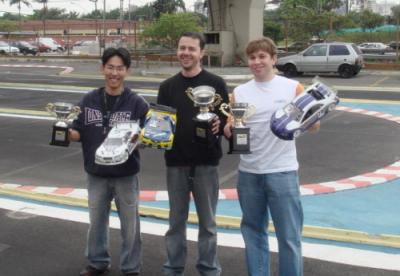 We received a report from the 5th round of the Brazilian 540-J Class took place last recently at the AARC of ABC track in Santo André. The first final, saw Adalberto Neri take the win by a lap but there was a reversal of roles in the 2nd final as Paulo Guedes won by a lap from Adalbeto with Artur Ueda taking 3rd. The 3rd final and it was Paulo Guedes who started quickly but problems with his pack dropped him down the order, and this allowed Adalberto to take over the lead with Artur taking 2nd from Marcelo Acacio in 3rd. The 4th and final leg saw Neri have an accident on the first lap allowing Artur Ueda to inherit the lead which he held until the dying laps when a recovering Adalberto took the position from him to take the win and confirm the overall win for the day.
Click more to see the final standings…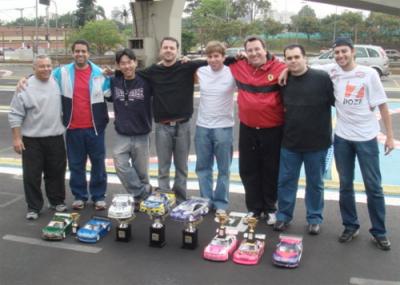 Results
1. Adalberto Neri
2. Paulo Guedes
3. Artur Ueda
4. Noronha
5. Marcelo Acacio
6. Carlos Urbano
7. Haymar
8. Fernando Paneto
9. Paulo
Thanks to Adalberto Neri  for the report.
---