September 19, 2008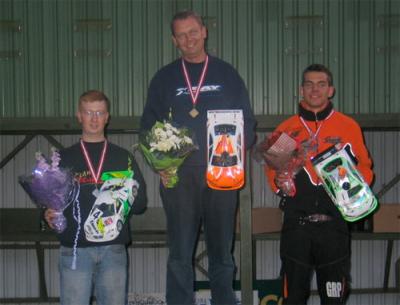 Round 7 of the Danish on road Championship were held at Hillerød Banen last weekend. Martin Lissau and Martin Christensen had done very well at the WC in Portugal but for National title honors it was Xray NT1 driver Claus Ryeskov who was heading for the overall 2008 national title. Saturday's qualifying sessions were run under sunny conditions and after the 4 rounds it was Martin Lissau who took the TQ from Xray team mates Martin Christensen in 2nd and Ryeskov in 3rd, with No. Hansen in 4th. The weather remained dry on Sunday and to win the overall title Claus needed 2 more points than Kyosho driver Martin No. Hansen, so it was to be a very interesting 45 minutes final. After an intense fight for 2nd place Claus Ryeskov just managed to take runner up spot behind Lissau and with Hansen taking 4th Claus who could claim the overall title.
Click more to see the final Championship standings…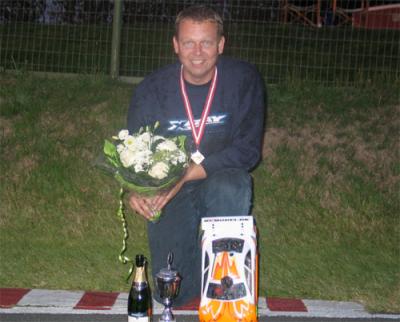 Overall 2008 standings:
1. Claus Ryeskov
2. Martin No. Hansen
3. Martin Lissau
4. Jesper Høyer
5. Daniel Michaelsen
6. Henrik Poulsen
7. Jimmy Bigum
8. Martin Christensen
9. Pierre Michaelsen
10. Michael Andesen
Thanks to Claus Ryeskov for the report.
---