September 22, 2008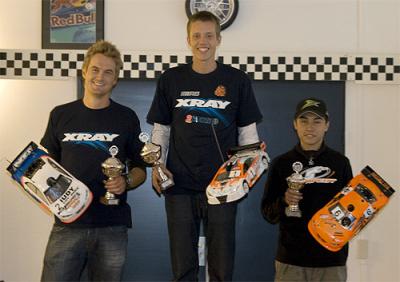 The AMCA track in Apeldoorn played host to the 6th and final round of the Dutch 1/10th scale 200mm National Championship at the weekend and despite looking like it could rain it thankfully held off. Qualifying for the NK class saw Xray pairing of Daan Jacobs and Maarten van Lierop take the top 2 spots with Sander Borghoff and Koen Guerds rounding out the top 4, while in the Nomac class it was Jurmin Etnel that took the pole with Matthieu Hesterman taking TQ in the 1/8th Promo class. In the NK final it was Daan Jacobs in control, and despite an early mistake he was able to regain the lead and win by 2 laps from Maarten van Lierop who only had to stay in touch to take the National title, while Niels Pourchez once again took 3rd spot. In the Nomac class the finishing results mirrored the qualifying standings with Etnel taking the win ahead of Ricardo Van Dam in 2nd and Ingeborg Gommers 3rd, while in the 1/8th Promo class victory went to Matthieu Hesterman ahead of Ruud Knoester and Sjaak van der Wind.
Click more to see the other podium pictures…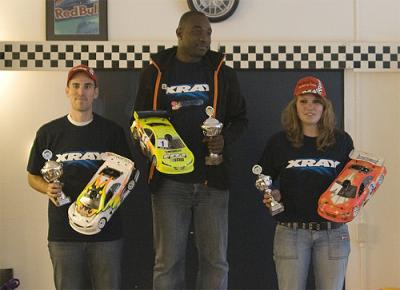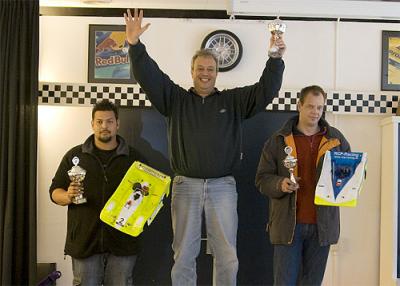 Thanks to Ruben D'Arco for the report and pictures.
---