October 21, 2008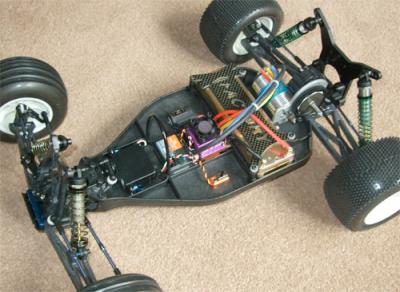 We received this testing report from X Factory whose team have been putting their production prototype X-60 truck conversions through their paces for about 10 days.  All production prototype X-60s got a good thrashing over the past weekend, with Brian Kinwald seen at Competition Hobbies, Paul Sinclair at Whitehouse Raceway near Nashville, Tenn, and Alex Krieg at S.R.S. in Scottsdale, Ariz. All four U.K. drivers were trucking at various venues over the weekend, and Alexander Valente ran his X-60 for almost an hour at his home track in France.  Big news is that the testers experienced just a single minor failure. The new molded chassis looks great, and the new graphite arms and CF tower fit and work correctly. The truck goes together well, and quality is superb.
Continue reading…
"This truck is just dialed," said Brian Kinwald from Competition Hobbies in Tucson, Ariz.  "The mid-motor concept seems to work even better in truck than buggy.  Sooo fast."
Running on the loose gas track in Tennessee, Paul Sinclair said, "My X-60 carries more corner speed and is easier to control than anything else on the track.  We've made the parts extra robust:  The chassis is about 0.020″ thicker than most, and the shock tower is of 4-mm CF instead of 3-mm.  This adds a small bit of weight which the truck seems to like, and the new LiPo and BL systems handle it just fine.  My X-60 is the fastest thing out there!"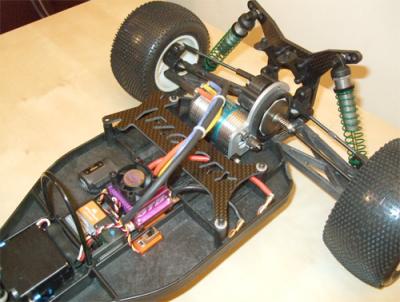 "There are a few minor glitches to report," said X Factory president Chazz Sinclair.  "The molding company is temporarily out of our special plastic, so production will be delayed a few days.  The material is now on a truck headed to California.  And we still don't have the final rear body mounts;  that tool is being made as I speak and we expect the first mounts about Nov 3rd.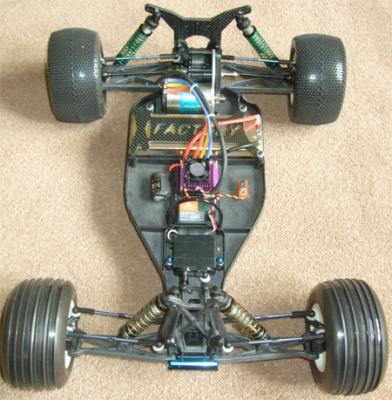 "But it's all coming together.  Chris Krieg has written the first draft of the instruction manual, so a major bit of work is finished.  And we got our first look at the body design yesterday; there's never been a truck like this!
"We still expect X-60 Kits in dealers' hands about November 10th.  They will be available on www.2wdrc.com about November 8 or 9.  Dealers will be shipped first, and retail customers can get their X-60 Kits most quickly through their local hobby store.  Final price is not ready yet pending delivery of the last parts."
Source: X-Factory [2wdrc.com]
---