November 20, 2008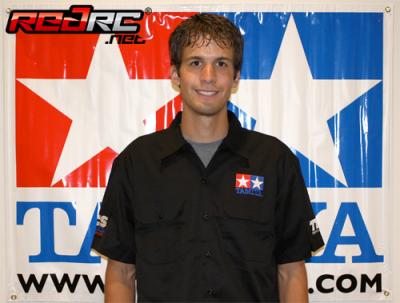 Tamiya America have officially announced that Ryan Lutz will represent Tamiya as their newest Team Driver and assist in research and development of new products. For the past two years, Ryan has received many titles such as 1st place Buggy and Truggy champion at the 2008 CRCRC, 2nd place winner at the 2007 Pro National Points and 2007 Roar Truck Nationals. When asked why he wanted to work for Tamiya, Lutz proudly said:
On the outside it is a company with a very rich racing heritage. Their on road program and race vehicles are all top notch and I know that the ingenuity and design from those world class products are now going into their new TRF 801XT Truggy and soon to be Buggy. For me, this is an extremely exciting opportunity to Pilot these vehicles and show the world what they are capable of. The most important thing for me during this time will be to be there for the consumers. I want to gain as much knowledge as possible while working for Tamiya so that I can better help out the consumer. They are who keeps this hobby alive.
Recently, Tamiya launched their first American designed vehicle, the TRF801xt Truggy. Lutz will contribute to similar new products that are designed in America. With Ryan Lutz, their new addition to the team, Tamiya hopes to continue conquering new ground.
Source: Tamiya [tamiyausa.com]
---