November 27, 2008
We received a report from the recent 3rd round of the South Swedish Indoor Cup (SSIC) that was arranged by Malmö Miniracing Club way down in the south of Sweden. Forty racers battled it out in three classes, 27T, 19T and Modified and in the modified class, which saw the biggest turnout with 20 entries, it was top Xray driver Niclas Nilsson who set the pace early in practice and had no problem taking TQ in all rounds. Tamiya racer Thomas Andersson took second spot on the grid but it was a close fight. Only a couple of seconds separated number 2 and 8 so the finals promised to be exciting. Niclas Nilsson continued his domination this day by taking all three finals, while behind him it was Christian Holmström with a Corally who moved up two spots from qualifying and claimed the 2nd spot in the overall standing with Thomas Andersson completing the podium.
Continue reading…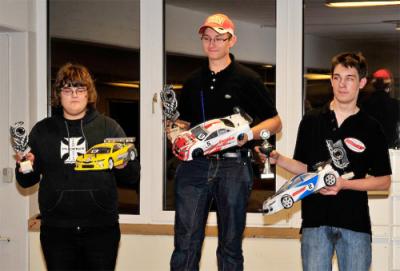 The 19T class was dominated by local racer Gabriel Wendel in qualifying but bad luck struck in the finals and he didn´t even manage to get to the podium. Young racer Linus Oscarsson seized the opportunity and took home the last final ensuring him the top spot. Martin Åberg took 2nd and Gabriel Wendel´s brother Michael claimed 3rd.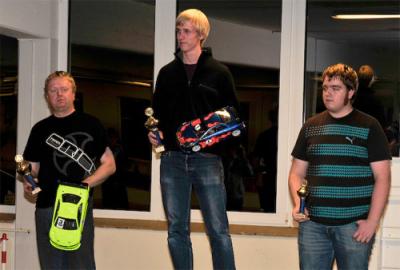 In 27T stock Jacob Karlsson took home all the finals in style with Robin Haugnes and Marcus Persson in 2nd and 3rd respectively.
Text: Christian Holmström / Photos: Henrik Teinvall
---