November 4, 2008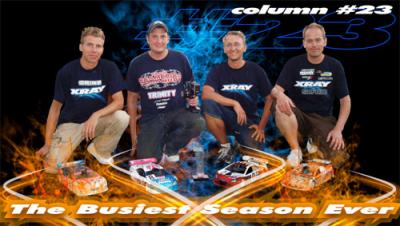 The 23rd installment in the Xray column from Xray owner and chief designer Juraj Hudy is now online. In this months column, Juraj recaps on their season, one of busiest for the Xray team so far.
For an RC car designer it is of course his task to be at the tracks, analyzing everything and taking care of his product, team and every other related thing. This summer I really put in a huge amount of my time and energy to make Xray cars and the team as successful as possible. Now I will have to switch a little bit to the other side – focusing more on taking care of the company, new projects, and new developments… and leading the R&D, production and managements teams – to keep a good balance.
Read the full column here.
Source: Xray [teamxray.com]
---