December 9, 2008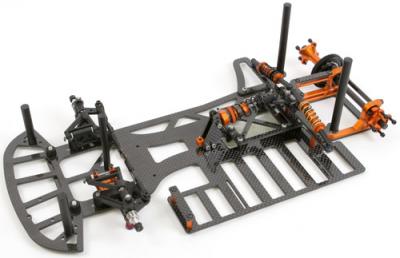 We don't cover much oval racing, but this new car from McPappy Racing is pretty sweet looking. The 'Dart' has been designed with many new innovations and has the left-most weight, lowest rear roll centre, lowest centre of gravity, roomiest rear motor pod and is the lightest floating T-plate kit available today. The chassis was also designed and tested for just the right amount of chassis flex, while the floating T-plate design not only offers centerline position, but also offers an offset position. The kit is made with 2.5mm quasi-isotropic carbon fibre throughout and the rear pod is topless and can be moved farther to the left than anything else available. Without extending the wheelbase, the spacious pod allows you to fit a 124 spur with a 65T pinion.
Click here for more information and pictures…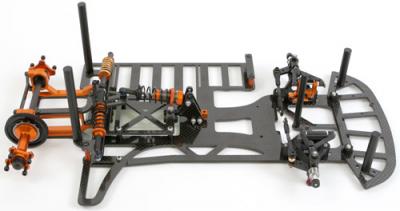 New floating T-plate bridge, pivot balls, and pivot ball sockets allow this car to have a lower rear roll centre than any other T-plate car. This produces more rear grip. And more importantly, a much better version of rear grip! The left rear tire now provides more traction in the corners, which gives more stability and consistency.
The new LiPo strap mounting system is the lightest, has the lowest centre of gravity, only requires 2 screws, and it keeps the battery all the way to the left. Tungsten plates (which weigh 1.7 times more than lead) are available and fit perfectly underneath the battery and electronics. The sit flush with the bottom of the chassis for the ultimate low centre of gravity.
A Futaba 9650/9602 servo can be mounted flat directly to the chassis while still maintaining the proper Ackerman and no bumpsteer. Dubro ball links remove the slop out of the front end. The kit comes loaded with more goodies than normal: Boca Bearings, HPI centre shock, IRS Top Gun VCS side shocks, Delrin body posts, WindTunnel 1.5" kingpins, springs and spring buckets.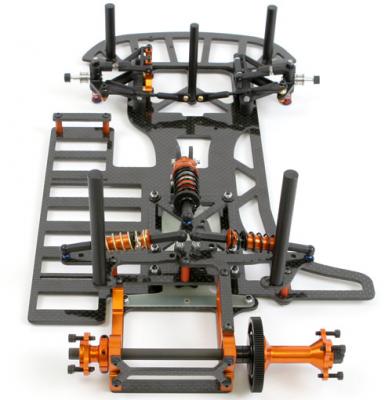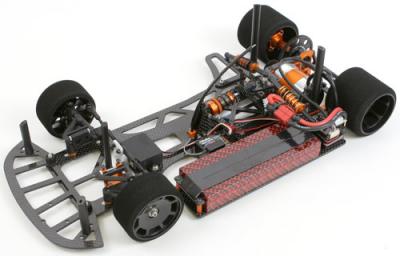 Source: McPappy Racing [mcpappyracing.com]
---