December 16, 2008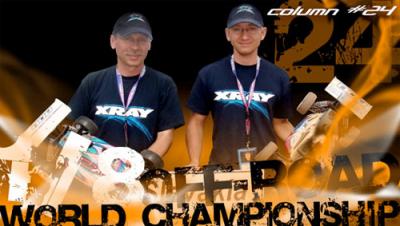 The 24th installment in the Xray column from Xray owner and chief designer Juraj Hudy is now online. In this months column, Juraj talks about his trip to the 1/8th scale World Championships in Charlotte NC.
My realistic expectation was to get 1 car into the final and if we had good racing luck we might even have good chances of getting onto the podium. But at the same time I was realistic and knew that no matter how good your drivers were or how great your cars were, there were dozens of other factors out of your control which could and would influence the result; no matter how well prepared and good you are, you still need good luck.
Read the full column here.
Source: Xray [teamxray.com]
---