January 25, 2009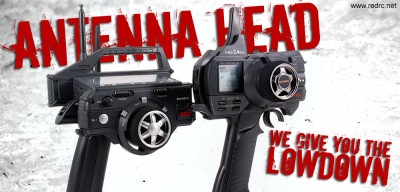 When Spektrum RC introduces the 2.4GHz transmitting technology to RC some four years ago the RC world was pleased to see the ever feared radio glitches be not a problem anymore since the "spread spectrum" technology got rid of the usual interchangeable crystals used in conventional transmitters. The radio just needed to be switched on and within milliseconds looked for a free frequency to use. Absolute space age!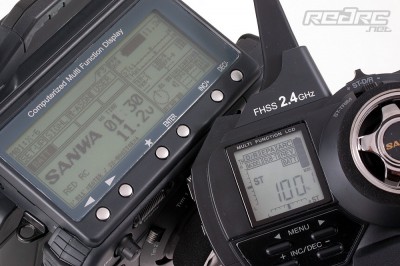 Racers only
The main problem at that time was that 2.4Ghz was only available as a "conversion" set (read: a 2.4GHz transmitter module and receiver) for existing radios – mainly of the (mostly) expensive competition breed like the KO Propo Mars or Helios or the Sanwa M8 and M11 range. If you wanted to go cheap you still had no other possibilities that use conventional "crystal" radios. This changed some time ago when Spektrum introduced more affordable intermediate priced full 2.4GHz radios that attracted racers and hobbyists alike.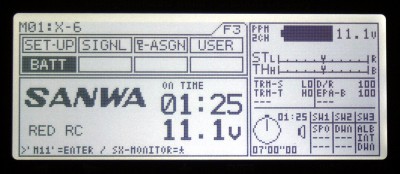 At the beginning of 2007 multiple World Championship winning manufacturer Sanwa introduced the 2.4GHz MX-3FHSS and an own 2.4GHz conversion for the M8 and M11 range of radios. Both radios sport computerized three channel capabilities but beside that they could not be more different.
---