January 24, 2009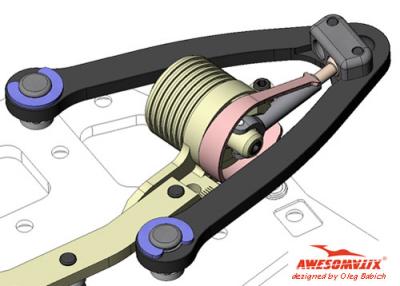 During the World Championships in Thailand we got talking to the Russian designer of the new Awesomatix touring car and we showed you the first CAD image of the car. Now the team behind the car have released full details about this new concept and puts to rest the queries we had about how exactly everything worked. Going against the trend in current touring car design they have utilized many unique features, including some patented innovations, all designed to improve the handling characteristics. The two outstanding features of this car are a new patented suspension dampening system, smooth, lightweight and with a low centre of gravity. The dampening system is fully adjustable without the need for disassembly and the compression and rebound dampening rates are controllable and consistent. The other thing is the drive train that combines the benefits of shaft and belt drive systems, without the negative side effects such as so-called 'torque steer', associated with shaft drive RC cars. These two properties have allowed them to incorporate many other innovations that are not obvious upon initial inspection.
Click here for more CAD images…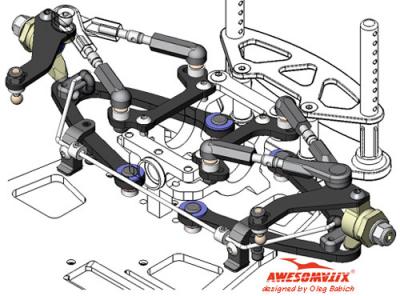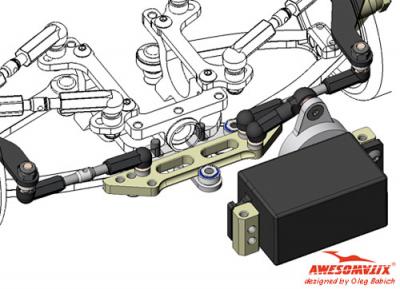 Further details and pictures can be found on the Awesomatix website.
Source: Awesomatix [awesomatix.com]
---