January 25, 2009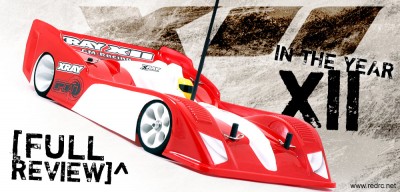 Rumours about a possible 1/12 scale on-road car from Slovakian manufacturer Xray had been around for a while now but it was at last years on-road World Championship in Thailand when the first prototype cars hit the public road.
Pictures of the XII named car have been rare before the actual event although some spy shots floated around the internet showing that the first ever 1/12 scale car from Xray was very likely of a conventional 'T-bar' design with a rather large and 'brushless-friendly' power pod. Come the WC the secret was revealed and Xray factory driver Teemo Leino set some very impressive practice times with the orange toned XII. Information on a release date had not been given at that time but rumour had it that the pan car was due to be production ready by the beginning of 2009.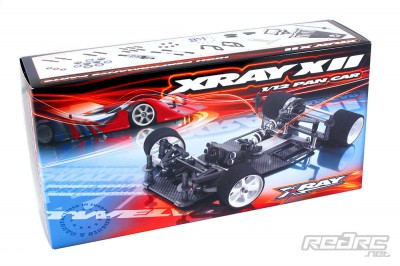 In the meantime everybody focused on the new Xray T2 '009 touring car (expect a review on Red RC very soon!) and we forgot a bit about the XII. How could we dare? Just in time before Christmas a small parcel from Slovakia arrived at the Red RC office containing nothing less than one of the brand new XII from Xray.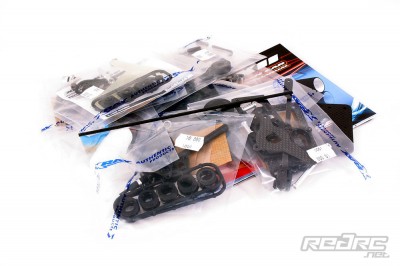 Silver is the new orange
Although the prototypes sport orange anodized aluminium parts the production XII comes in with natural and black anodised parts. Most of the alloy parts like the steering turnbuckles, servo hold-down washers, friction damper post, parts of the damper and power pod brace are silver coloured whereas the two side plates of the motor pod are black anodised. This combination makes for a very clean and 'Xray-ish' (read: technical) look compared to the prototype cars.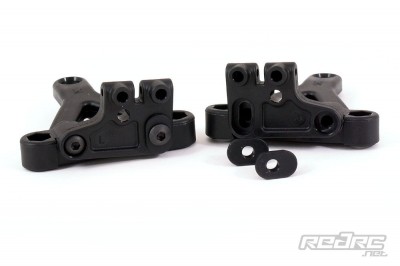 Front
The front of the XII is dominated by the reactive caster front-end with adjustable caster angles of 2.5°, 5.0° or 7.5°. This is done by eccentric bushings in the vertical brackets for the upper wishbones. These can additionally moved back and forth giving a total caster between 1° and 14.5°. If you use a ball-type Allen wrench you can easily adjust the reactive caster without the need to strip down the whole ensemble.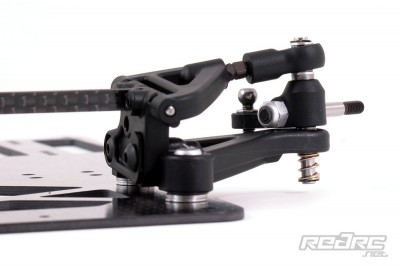 As usual with most of the modern 1/12 scale cars ride height can be adjusted via shims under the lower wishbones and/or the steering knuckles. The manual as well as the additional set-up booklet offer good information on the different set-up possibilities. The basic set-up suggestions regard to medium sized tyres and proved to be ok on our rather bumpy test track.
---