January 25, 2009
In 2008 renowned RC-Car product designer Renato Vita developed a line of 1/8 scale off-road tyres that are exclusively distributed by Reckward Tuning in Germany. The heads behind RT  (Reckward Tuning) are none less than Daniel and Matthias Reckward. Both kindly supplied us with the new Tourex nitro off-road tyres.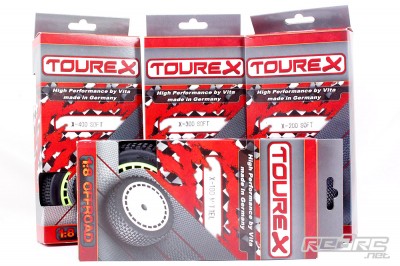 Xwhat?
To date four different treads and compounds are available to suit the needs of most driving styles and track conditions. Let's see what the Vita designed tyre range has to offer.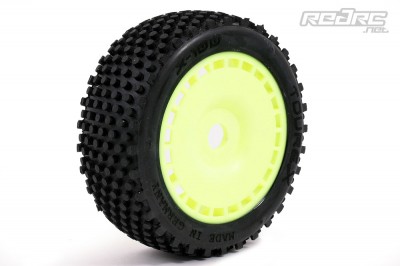 The Tourex X100 is designed especially for extremely hard surfaces and the use on Astroturf (a special synthetic carpet) and multi surface tracks. The stud type tread is meant to deliver controllable side bite and good traction on difficult surfaces like high grip Astroturf and what the Germans call 'Rasengittermatten' (a plastic mesh to support fresh grass).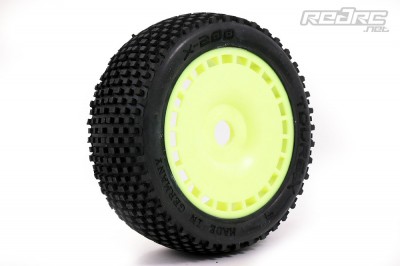 The Tourex X200 has a smaller tread that should excel on broken, rutted surfaces and grass tracks. The pins are of a squared full surface design. The larger blocks in the middle help to add stability to the tread when the tyre 'balloons' at high revs.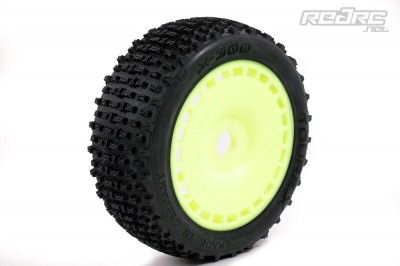 RMV adverts the X300 as the perfect choice for a variety of surfaces from extremely hard down to soft, loose dirt. It should also be good on hard tracks with a dirt layer. This tyre helped RMV teamdriver Tim Bremicker to win the second stage of the 2008 German Championships on the challenging Bischofsheim track.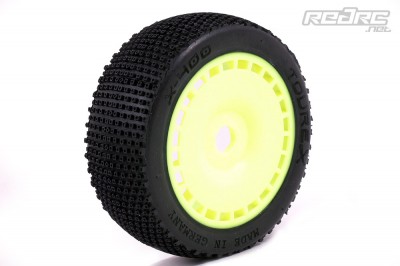 Last of the current line of tyres is the Tourex X400 which sports a hollow squared tread. This tyre is meant to smooth the steering action on very high grip surfaces while still offer a precise handling at all speeds.
---