January 15, 2009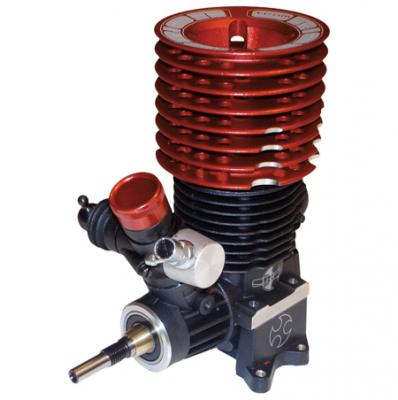 Team Orion have officially announced the CRF 21 US Spec buggy engine, which is the result of intensive testing with the collaboration of team drivers Ryan Cavalieri, Jorn Neumann and Philipp Guschl. With the introduction of new types of cars with lighter components, it appeared that the existing CRF engine was too powerful, so they created a new specification engine. This new motor keeps the incredible torque but delivers the power in a smoother way as requested by the team, while at the same time getting better mileage efficiency.
Click here for more pictures…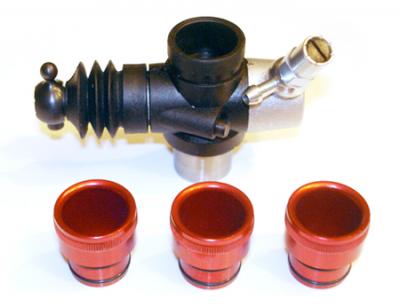 New parts included in the US Spec edition engine:
– New crankcase with modified machining process: better tolerances for more power in hot conditions.
– New black anodized back plate for smoother throttle response.
– Lightened head for better handling of the car, same good cooling efficiency.
– New generation crankshaft with closer timing and smaller inside hole to increase throttle response.
– New carburator for smoother use.
– New venturi set of 8, 7 and 6.5 mm with CRF design for better torque and mileage.
– Main needle support: stronger material and marked for easier tuning.
– Throttle unibal: marked for easier tuning.
– New bottom needle for smoohter response and better mileage.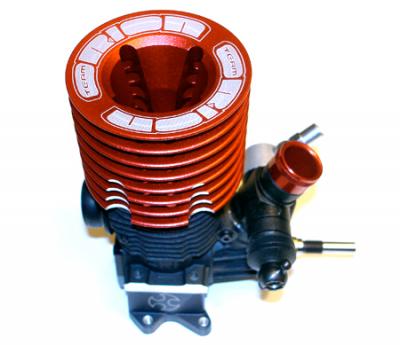 Source: Team Orion [teamorion.com]
---