January 25, 2009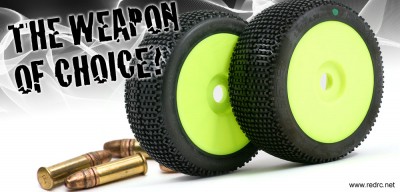 How much influence do tyres have on the handling of a racing car? 30 percent? 60 percent? Up to 75 percent and more, according to chassis designers and Pro drivers alike. That's why tyre choice is so critical on the cars overall performance and the reason why so many different companies all over the world offer tons and tons of different treads, compounds and even rims. All of them want to produce THE tyre. One of the most proactive manufacturers in the game is Pro-Line Racing based in sunny California, USA. Products like the Knuckles 2.0, Bow-Tie and Crimefighter are backed with wins at IFMAR World Championships and countless national and international titles. The newest addition to their range is the Revolver tyre and once again it is a true winner although it was released only a couple of days before the 2008 1/8 off-road World Championship in North Carolina after a very short development time.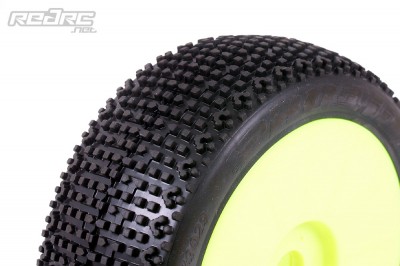 Holefighter or Crime Shot?
According to Pro-Line's Scott Hughes' the Revolver was developed to fill the gap between the Hole Shot and Crimefighter tyre. Both excel in their respective application areas (read: track conditions). While the Holeshot feels home on very hard packed blue groove type of tracks with only a very light amount of dust on top the Crimefighter has become a synonym for a real 'standard' set-up tyre. Its larger pin/block design helps with overall grip, the wider inner blocks on the center part of the contact patch also add more traction when the tyre balloons under acceleration. Especially the M2 compound further ads strength on rutted and abrasive surfaces making it very long lasting.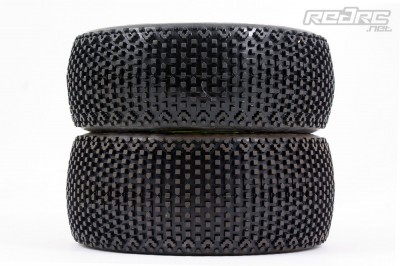 ---