January 25, 2009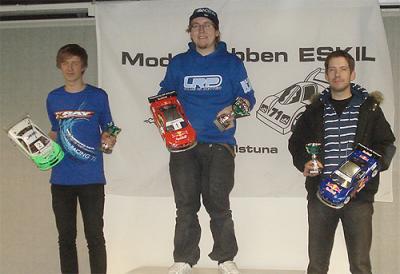 We received a report from the third round of the MSEC 08-09, held in Eskilstuna on the same layout as the Friendship race last December. DHI Cup winner Tommy Bergfeldt took TQ in Modified and won all of the triple A-mains, finishing ahead of Edwin Sunesson, who was the only driver who could reach Tommy in the finals. In Stock it was young Markus Elmerfors that took the TQ and went on to win all A-mains, impressive as usual to see Markus drive even under the hardest of pressure. The 1:12th scale saw an even race between Mackan Göransson, Magnus Hedlund and Maxx Rosén and a few more with Mackan G took a surprising win. Per-Erik Nordman was the one to beat in offroad, with very steady driving he won the first 2 finals.
Click more to see the other podiums…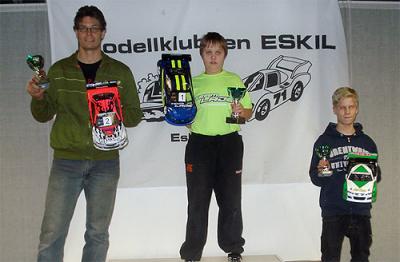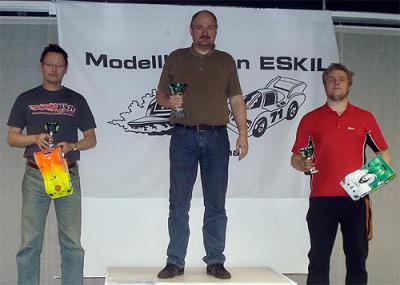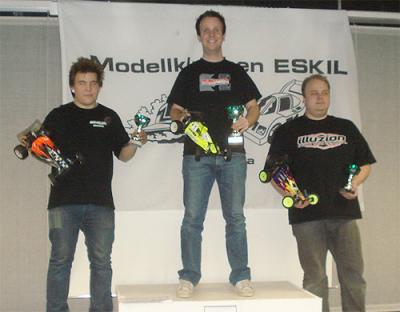 Thanks to Tommy Bergfeldt for the report & images.
---