January 25, 2009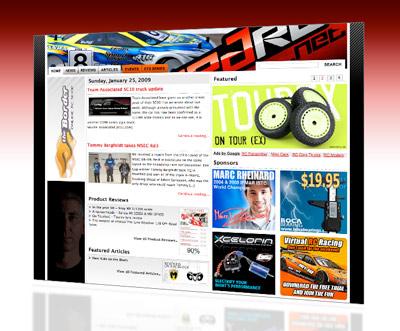 Red RC is pleased to introduce our all new website for 2009. Over 4 months in the planning stages, and following some super human efforts by Ruben d'Arco to get the site done, we now have a new product review and articles section as well as an updated look and faster loading times. As well as the new site, we have also taken some new people on board, Sebastian Suerstedt, formerly of RC Car & Fun (Racer Germany), will be handling the bulk of our product reviews, while Oisin O'Briain who you know from our live event coverage will be overseeing our articles section.
Currently we are only at the beginning with our new sections, but already have some great new content. We expect to have 2 – 3 new product reviews, and up to 2 new articles a week, as well as our usual daily news.
As the site is still new you may happen upon some bugs, if so then please report them to us and we will get straight onto fixing them.
---