February 2, 2009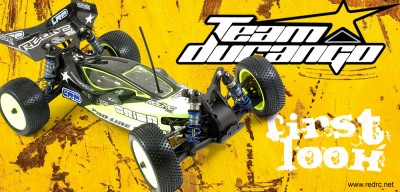 Red RC was given the chance to take pictures of the first working Team Durango DEX410 buggy. The car which is designed by Gerd Strenge and Michael Vollmer is in its final developing stages and will soon be released by Team Durango. We got in touch with Michael Vollmer who was kind enough to let us take proper pics of this exciting new buggy.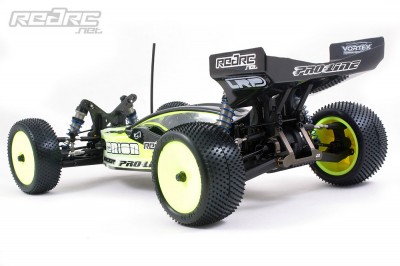 As you can see from the pics the design is based around the legendary Team Durango prototype that is around for a couple of years now and that was driven in the past by off-road hot-shots like Atsushi Hara, Billy Easton, Jörn Neumann or Hupo Hönigl. The overall geometry as well as weight distribution is adapted from the prototype and was further refined in the past couple of months. The spectacular Durango design was kept which means the production car will not only sport a rear saddle-pack optimized battery mount but also the legendary "off-set" spur gear position associated with the original Durango prototype. We understand that original design was based around the usage of (heavier) NiMH cells but the DEX410 also accepts LiPo batteries of the new EFRA dimensions thanks to an interchangeable battery locator.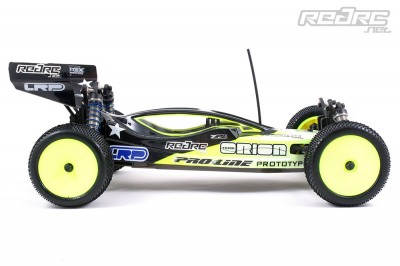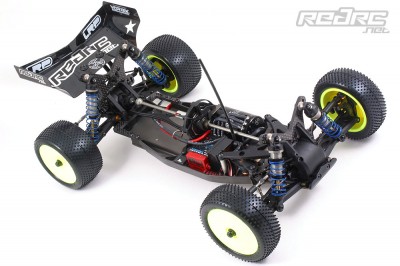 The drive train is built to allow for the easiest maintenance possible. The DEX410 kit will contain oil filled gear differentials like the larger 1/8 scale nitro rallycross buggies which sit in fully enclosed housings. These housings locate in the front and rear bulkheads and are accessible by loosening only four screws. This way you will be able to change differentials for set-up purposes within only two minutes. Although not shown in the pics the Durango will be equipped with boots for the universal joints both on the wheel as well as on the differential side.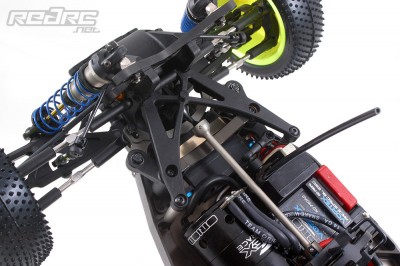 Like the Durango prototype, the production car will come with an alloy chassis with additional side plates and a carbon rear brace. The shocks are of a rather conventional design. They allow for the addition of optional shock boots, a design idea that is normally associated with 1/8 scale nitro buggies. We hope to give you the full lowdown on this fantastic new buggy very soon.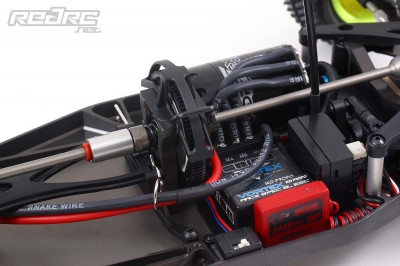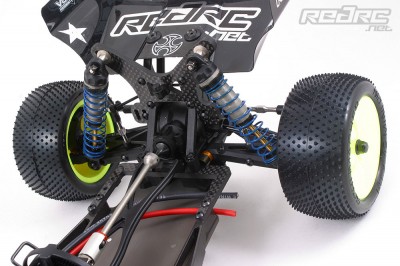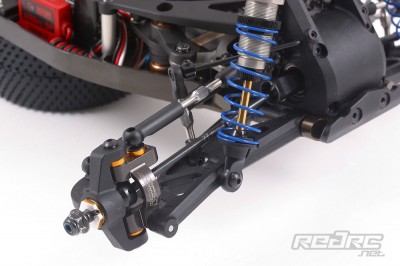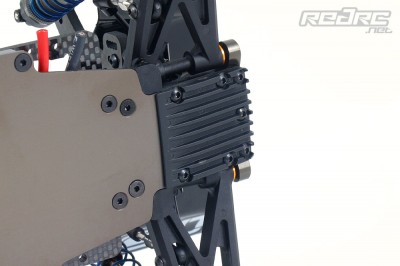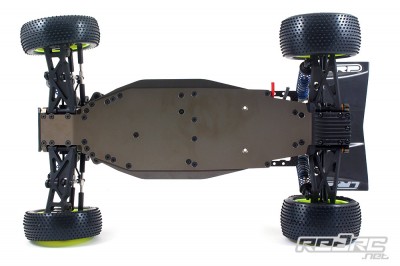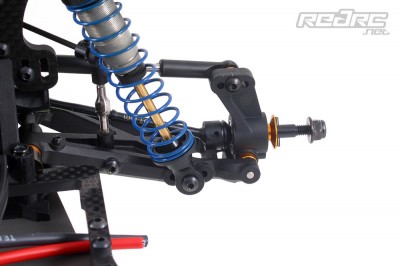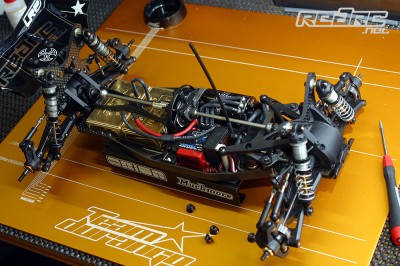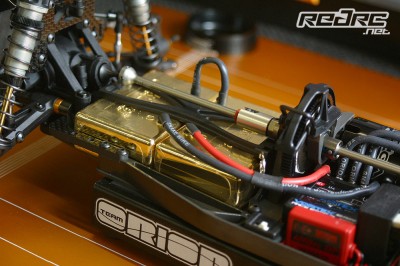 ---