February 23, 2009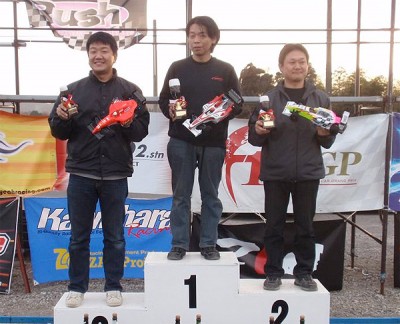 The 2nd round of the Japanese based F1 RCGP series, organised by Hideo Kitizawa, took place last weekend at the RC Stadium Sodegaura in Chiba under cloudy but not so cold conditions as round 1. In qualifying for the F1GP class it was Ishikawa who started from pole, but it was his Rush team mate Sato Nobuyuki that lead the race followed by Hiroshi Kamibayashi and Miura Masayuki. When the temperature dropped during the race it caused most of the cars to oversteer and the biggest casualty was race leader Sato who couldn't manage to keep the pace and was overtaken by Kamibayashi who went on to win, with Nobuyuki taking 2nd and Miura Masayuki taking 3rd, while pole man Ishikawa ended the race in 4th.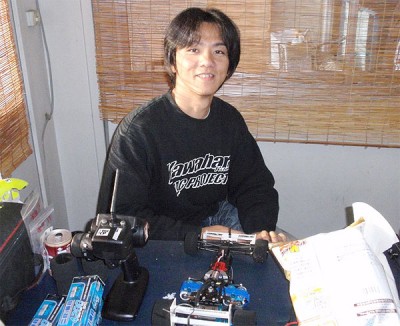 The 2nd round of the F1GP showed once again the popularity of RC F1 in Japan, attracting former 1/10 GP World Champion Keisuke Fukuda as well as many other gas drivers.
F1 GP Class
1. Kamibayashi Hiroshi (Tamiya/Alex)
2. Sato Nobuyuki (Tamiya/Rush)
3. Miura Masayuki (Tamiya/Banchou)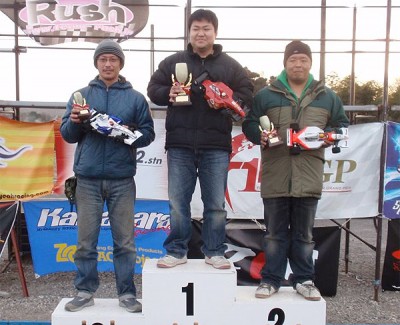 In the F1 class it was pole sitter Matsumoto Kyouichi that lead the race early on, followed by Fujitani, but a mistake caused both to go off the track, but Matsumoto was able to claw back the time lost and win the race with a comfortable 10 second gap back to Masato Furue in 2nd and Okamoto Tatsuya in 3rd.
F1 Class
1. Matsumoto Kyouichi (Mikuni)
2. Masato Furue (Tamiya)
3. Okamoto Tatsuya (Tamiya)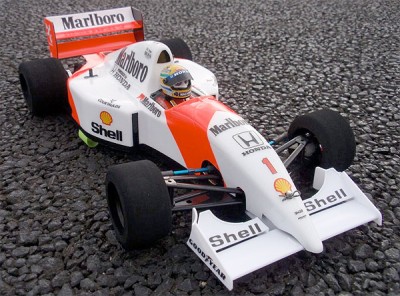 Source: F1 RCGP [www2.odn.ne.jp]
---