February 20, 2009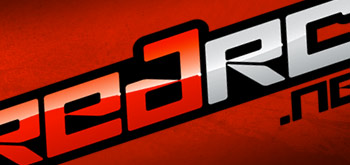 Red RC would like to thank our valued advertisers, without whose support it would not be possible to bring you the latest news and reviews. If you haven't already done so, please be sure to check out any of the banners showing around the site, or click on the links listed below.
AKA World Class Products – Link
Asia Racing Team – Link
Boca Bearings – Link
Capricorn RC – Link
Liquid RC – Link
Speed Passion – Link
Team Losi – Link
Team Orion – Link
Novarossi World – Link
Virtual RC Racing – Link
Xray Model Racing Cars – Link
ABEC 35.com – Link
RC Cars 24 – Link
Super Models – Link
The Border – Link
If you are interested in becoming an advertiser, drop us a message through our online contact form, which you can find here.
---