February 8, 2009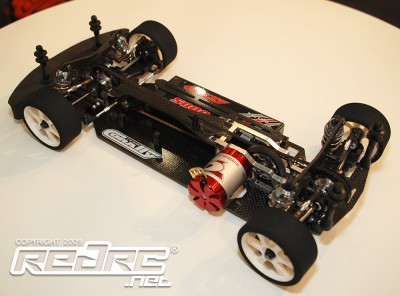 Dutch manufacturer Corally had a number of new items on their stand, including the RDX Phi 09 (they scrapped the Phi 2 name), which we brought you the first pictures off back during the DHI Cup in Denmark at the beginning of January. The car has fully adjustable roll centres on both the top and bottom wishbones, a higher top deck and new bulkheads to allow the higher capacity LiPo packs to be easily fitted. Other new features include the stronger differential they released late last year, longer steering arms, new steering lever for better Ackermann. The car shown is the foam version, with a rubber version following soon and expect a number of current plastic items to be available in optional aluminium soon after the cars release at the end of March.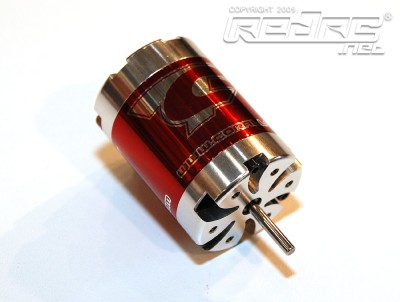 Corally have also released 2 very nicely presented brushless motors, a sport non sensored version in 9.5T and 13.5T, which are DMC legal as well as 6T, 7T & 8T with Delta wind. They also have a new Modified series of BL motors, which are sensored and available in the usual range of turns when released in 2-3 months.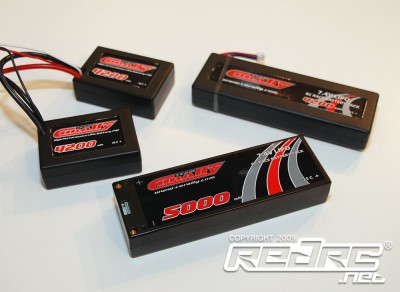 Other new items on their stand include the Asphalt Jack tire additive and a simple pair of tire warmers that are connected to a battery using the supplied crocodile clips. There is also some new cells, with a new 4600 NiMH sub C cell as well as a new range of LiPo packs, of which the 5000 stick and 4200 saddle pack are EFRA legal. Finally there is this great new BMS (Brushless modified system) set that includes a sensorless 15T brushless motor with delta winding and a suitable speed controller, supplied in a handy case, all for a cost effective price and great for those people who want to upgrade from the standard equipment that came with their RTR car.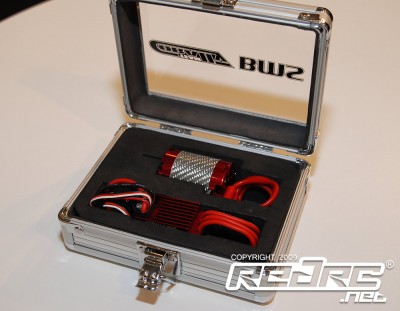 Corally also told us that they are working on a car for the World GT class, which while it was not on show in Nuremberg, will be ready in about 2 months.
Check out our image gallery embedded below.
---