February 7, 2009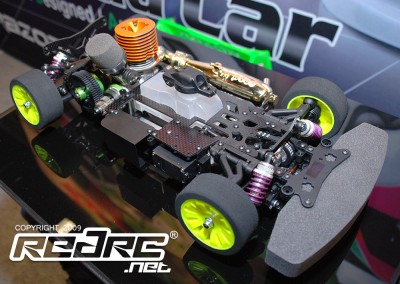 Taiwanese firm EDAM are also present here showing off their new 980 1/10th scale 200mm chassis. A solid looking effort it doesnt bring anything new to the market in terms of features, but has the same features you would expect from most competition cars in this class.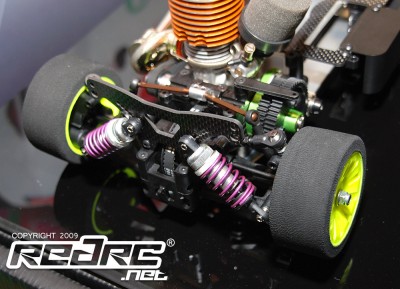 Supplied with a oneway front axle, the system uses 2 grubscrews to be able to lock the unit, quickly turning it into a solid front axle. As you would expect, the car has a host of adjustments such as the roll centre positions, which use a plastic insert, and adjustable rear anti-roll bar comes as standard. Supplied as a kit, it is expected to also be available as a set with engine and EDAM EFRA homologated exhaust system, which is a rather cool looking gold colour. Expect a March release.
Check out our image gallery embedded below.
---