February 6, 2009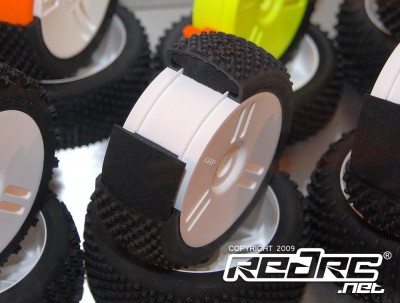 GRP Gandini are back once again with their very orange booth, which as ever is very clean and well presented. Big things this include their new cut and glued foam inserts, which unlike their previous molded inserts, don't compress over time, giving the tire a much more consistent handling over runs longer than around 10 minutes. The foam is cut from a sheet and then glued along a seam. This in turn is now also glued to the rim, which creates a much more stable tire laterally. GRP will also sell their wheels with these new inserts separately for racers that want to mount their own tires.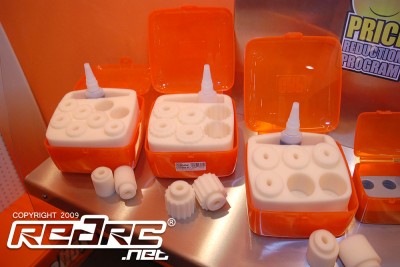 Another new item is their buggy foam air filter packages that are designed to be great value for money by creating a package of either 12 (Mugen & Generic) or 16 (Losi) 2 stage foam filters, with 2 bottles of filter oil, packaged in a nice orange plastic presentation box and which retails at 9 euros.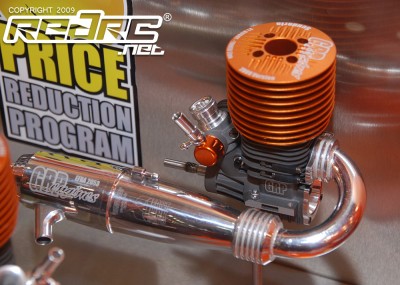 On the engine side of things, there are only minor changes, with the buggy engines now receiving an updated carburetor. The orange part on the carburetor is in place of a needle which using a special assembly method makes for a more easy to tune and more stable engine overall.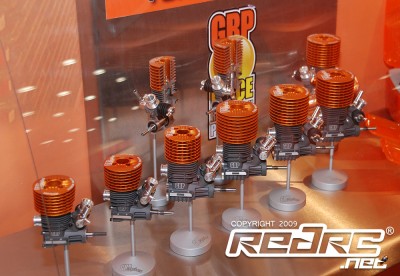 The biggest thing that the Italian company is pushing is their Price Reduction Program. They have gotten rid of all distributors, in place of selling either direct to the customer or directly to a shop. This allows them to drastically reduce their sale price by up to 40% and hopefully allow them to recapture their market share while at the same time offering good quality products at a more affordable price range. Expect the company's e-shop, which will accept credit cards and paypal, to be online by the end of the month.
Check out our image gallery embedded below.
---