February 6, 2009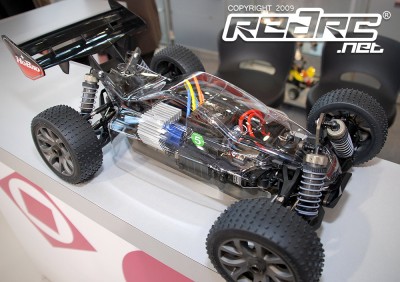 Located in the Graupner stand was the completely new brushless powered Hobao Hyper 9. Not just another BL conversion, this car has been heavily altered to fit the necessary parts into the very narrow chassis of the Hyper 9. Using the suspension from its gas brother, everything between the front and rear of the car has been made new. With the motor mounted to the rear and facing backwards, the 'centre' differential is now at the very back of the car, while drive to the front transmission is handled by an extremely long front drive shaft.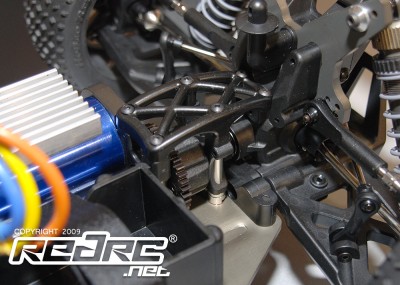 The car only appeared for the first time at the start of the show and so the staff knew very little about it. It appears to use the ESC for braking, has space for 2 standing up LiPo packs, but whether it will come as an RTR or kit is not known, neither is the release date.
Check out our image gallery embedded below.
---