February 8, 2009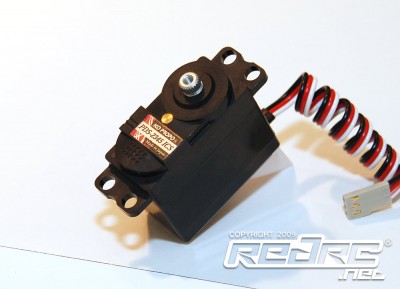 Japanese firm KO Propo had a stand here at the show, displaying their full range of radios and servos including their new releases. The company has 3 new intermediate level servos, the PDS 2345 ICS, PDS 2511 ICS & PDS 2512 ICS, the former being a high speed servo suitable for Toruing cars, and other similar applications, and features a metal and hybrid gear set, meaning one of the main gears is plastic with a metal centre, so it is lighter but the smallest gear that could be prone to stripping is much stronger. The 2511 and 2512 are semi low profile servos, with more torque than the 2345 and have full metal gears, meaning they are suitable for use in buggies.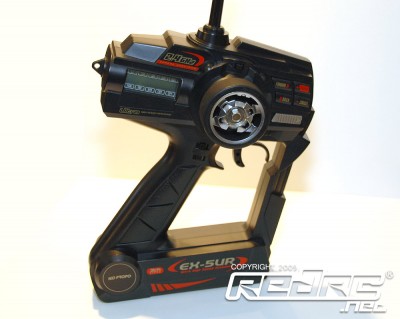 Not on display but shown to us by the friendly staff on the stand was the prototype EX-5UR 2.4Ghz transmitter. Sporting a nice ergonomic design, it is a mid range pistol grip radio and features every possible feature the normal racer could need, all of which is controlled through the simple to navigate interface. The radio isn't close to final, with the casing made from prototype material but we believe it will be released in the middle of this year.
Check out our image gallery embedded below.
---