February 5, 2009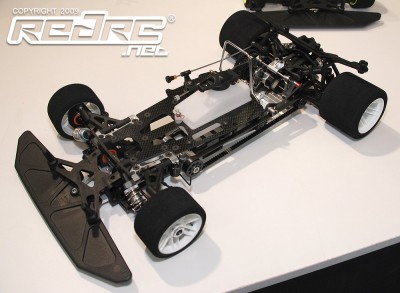 Dutch brand Serpent are here showing their range of cars which of course includes the new 966 1/8th scale on road chassis. As we knew already the rear end of the car is made completely of aluminium, save the wishbones and uprights, and definitely feels nice and looks well built when in your hands. the front end of the car remains the same and according to team drivers on the stand, the car has proved very successful during early tests, both in Italy and the USA.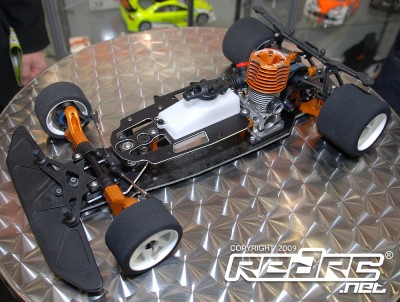 Also on display were the company's other cars, the 720, S400, S120 and S240, with none get any upgrades of major note. One other thing of note on the Serpent stand didnt actually belong to them, but instead was a combination of efforts between Sprint RC (Italian Serpent distributors) and Serpent team drivers in that country. The new car, another entry into the flat pan 2wd class has for now been made of some Serpent parts, like steering blocks, fuel tank, bumper and uprights while the rest, including the glass fibre chassis has been machined just to get the prototype working. The car has gone well in tests and we will keep you informed of any developments with this product.
Check out our image gallery embedded below.
---