February 8, 2009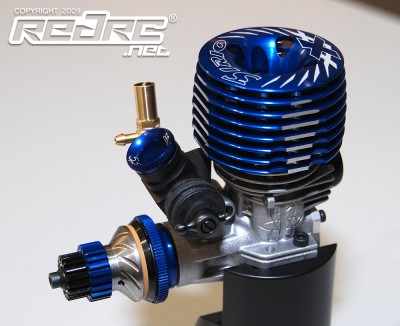 Italian brand Sirio, and Andrea Rossi, were located in hall 7A and while the majority of their range stays the same, they have the newest evolution of their XXX S12 that TQ'd the World Championships in Portugal last summer. The motor has a new crankcase, updated timing and has the same lightened head as well as a new blue anodised carburettor venturi. It should be on the market in 3 months.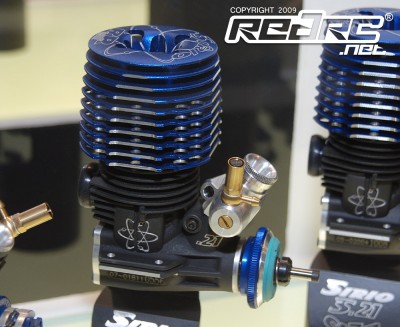 Sirio also have a CL3 Sport engine, aimed at racers wanting to upgrade from their standard engines that come supplied with their RTR car. Sold in a set it will come with pipe set and adjustable clutch system. These sets are also available for most of their line but the CLS Sport is the only version that comes with a clutch. Sirio were also displaying their clutch systems, which are proving very popular and are available for both the circuit and buggy engines as well as for all size motors.
Check out our image gallery embedded below.
---