February 5, 2009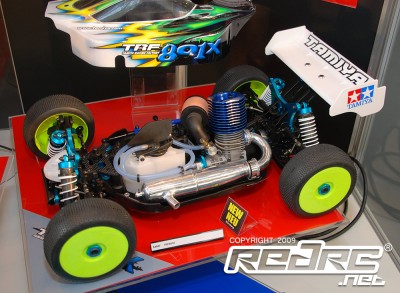 Tamiya are present here at the fair as ever, showing off their range of plastic models of 'fun' products, but amongst all that on the TRF stand is the new Tamiya 801X 1/8th scale buggy. Details are sketchy from staff on the booth, and we can only go on what we saw, but this new buggy is still in the testing phase and features the trend of the moment of having the engine slanted in the car.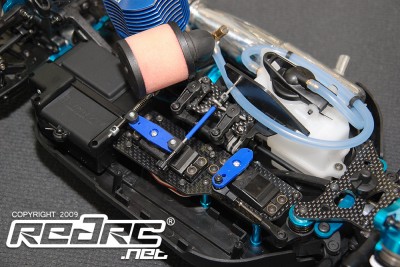 Aluminium is the material of choice for the shock towers and overall the car seemed well specced with carbon and blue anodising throughout. A release date was not given.
Check out our image gallery embedded below.
---