February 8, 2009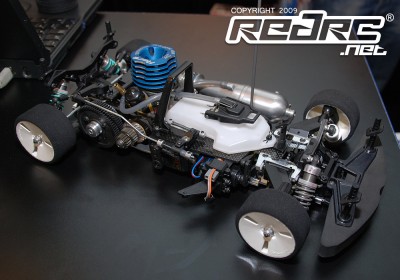 Seen on the stand of Swiss Team Magic distributor HRC was the new tentitively named G4 Two, a new platform based on the double European Championship winning G4. It features a lightweight transmission with super small diameter front and rear differentials, a new clutch and a new 2-speed system. This car has been developed in collaboration between the Italian distributors Electronic Dreams, who work closely with European Champion Dario Balestri, and Team Magic and this prototype is the result and we are told is in no way the final version.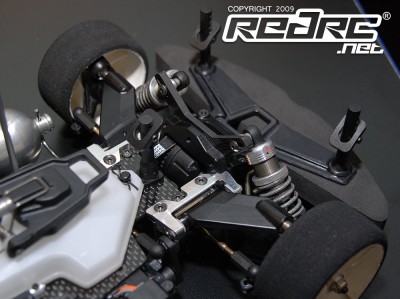 The car also sports a new chassis plate with built in slots in the rear of the car that allows more flex in the chassis. Also changed is the familiar fuel tank in the car, making way for a more conventional top half, however the bottom of the tank still has to make room for the maze of items placed beneath it, such as the receiver box and non standard 5xAAA block configuration RX pack.
Check out our image gallery embedded below.
---