February 8, 2009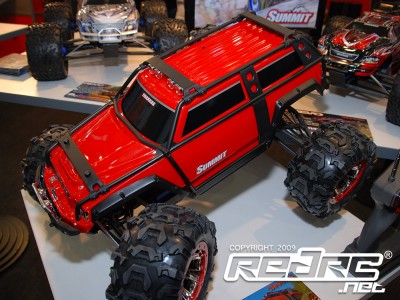 Traxxas had the honour of having the most technology built into one small car with their Summit. This off road basher is powered by a 775 10 turn motor, with space for up to 2 battery packs, and so in normal mode is super quick. Take it off road, and using a switch on the transmitter, it uses a number of its 5 servos to lock the front and rear differential and so can be instantly transformed into a crawler. There were many open mouths at the stand upon seeing this.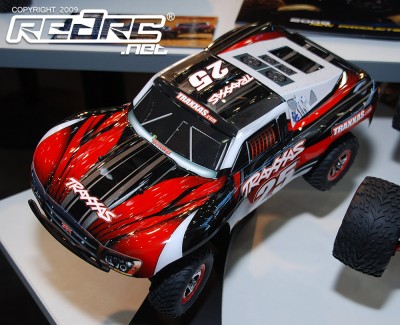 Other new released include mini versions of their E-Revo and Slash, named the E-Revo VXL and Slash XLS. The same quality and performance as their bigger counterparts but in a bite sized portion.
Check out our image gallery embedded below.
---