February 8, 2009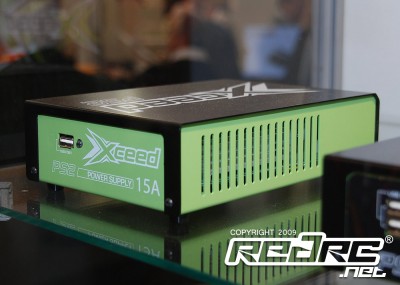 The 3rd and final company present on the Serpent booth was Xceed, who were displaying a greatly increased range of products. Amongst some of the parts being tested with distributors were new fuel, new cells, electric speed controllers and tire traction additives. We dont know if all or any of these products will go into production but items that will are a new 15A version of their power supply, which is of course smaller than the original 30A version and is only supplied with a single USB port.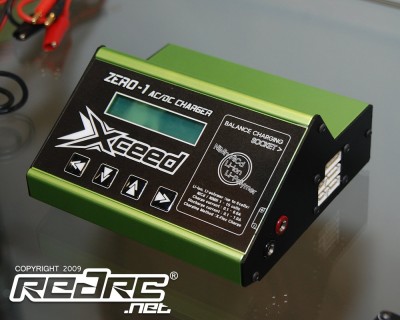 Another nice item in the glass cabinets was a new prototype AC DC charger, called the Zero-1. Previous chargers from Xceed were only DC and while these were competition aimed, this new charger is more versatile and has a built in balancer.
Check out our image gallery embedded below.
---