February 5, 2009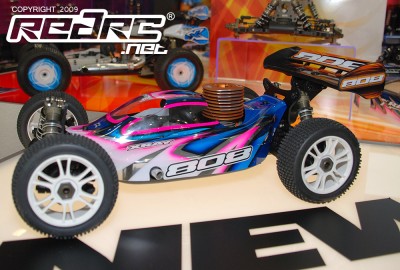 The Xray stand was the first port or call today and as usual the Slovakian manufacturers display was extremely well presented. On show was a number of updated cars, including the 2009 XB808 1/8th scale buggy. This car retains the basics of the previous model, launched here 1 year ago, but features some new improvements including new bulkheads that have a redesigned bearing retaining collar for better durability. Also for improved performance over a period of time, the new shock absorbers have new boots to keep the dirt away, while other small changes include stronger ball joints, new rear body holder and whats new on all the gas cars, a new fuel tank lid that has a unique one piece rubber seal system to stop ant leaking. Finally the car sports a new low profile air filter that enables the use of a new sleaker body shell.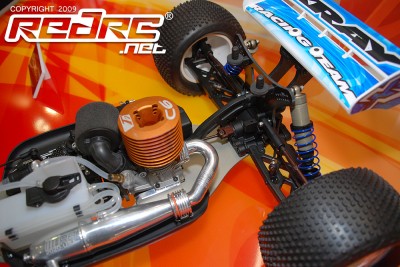 The company's truggy, the XT8 has received a small makeover too, with the car gone on a diet, the aluminium parts from the previous car replaced with carbon. All the cars driveshafts are now super thin and so much lighter while for improved performance the car has a 15mm longer chassis, with the engine now mounted further forward in the car. Finally the front upper wishbones have been replaced with linkages for better flexing and the car now sports all new big bore shocks, the front of which have come from the rear of the XB808.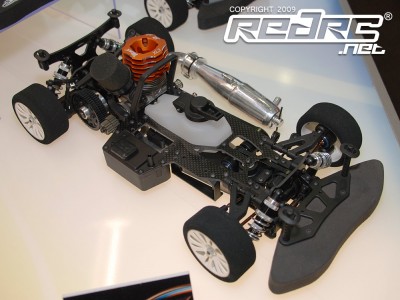 The NT1, the car they claim as their most successful ever, has received little in the way of changes,  the car coming better specced than before. Previous optional parts such as the aluminium shock absorbers as well as front and rear CVDs come as standard. Other changes include the new fuel tank seal, a wider centre belt and updated belt tensioner, a wider 2 speed gear for better durability as well as more space in the car for mid sized servos.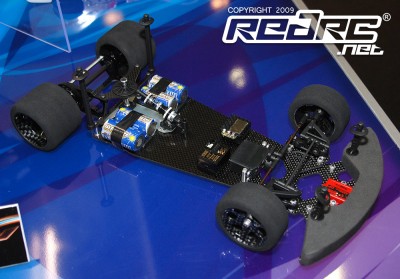 Making its debut at the show is the new X10, which we guessed correctly is a new 1/10th scale EP pan car. Based off the XII it will come first as a GT car with 4 cells, with an optional 6 cell version on the way.
Check out our image gallery embedded below.
---