March 15, 2009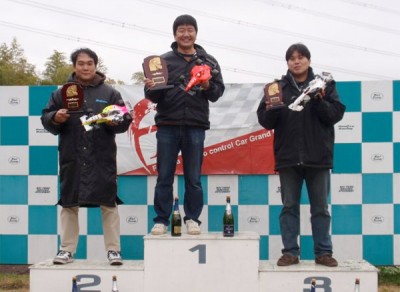 The 3rd round of the Japanese F1 RCGP series was held last weekend at the famous 1/8th GP track, KeiTuen Racing Speedway in Chiba. The unique part of the F1 RCGP is that the race will start in rain or even snowy weather conditions and there was no exceptions for this round. Track conditions was semi wet for the first round and most of the drivers started with rubber tires but apparently sponge tires were a better choice. Heavy rain started falling after lunch break and some drivers spread glue on the sponge tires surface which works pretty well. To win this round not only driving technique but right tire choice is extremely important. In the F1 GP class it was Miura Masayuki starting from 2nd who was in a different league managing to have a safe lead over 2nd placed Ishikawa Mamoru, who never got a chance to put any pressure on the leader. Yashima Sadaaki beat National off road champion Kimura Shinya to secure his 3rd place.
F1 GP Class
1. Miura Masayuki (Tamiya)
2. Ishikawa Mamoru (Zen)
3. Yashima Sadaaki (Zen)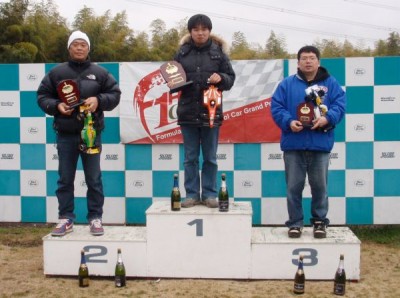 In the F1 class, Takayasu Michihiro made a brilliant start and was able to pass pole sitter Sugawara Kazuaki in the 1st corner and the pair were followed by Takahashi Yoshitsugu, Reiji Tsuruma, Higuchi Hiroyuki. This formation continued for a while until leader Takayasu Michihiro spun out giving the lead to Takahashi Yoshitsugu, but the 2008 1/8 GP runner up fought back to win the race.
F1 Class
1. Takayasu Michihiro (Tamiya)
2. YoshitsuguTakahashi (Tamiya)
3. Reiji Tsuruma (Tamiya)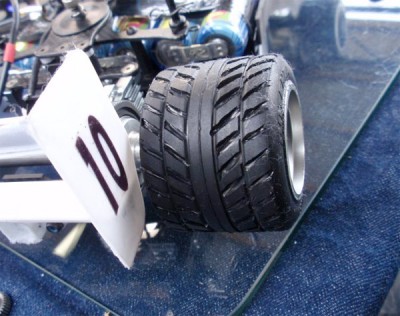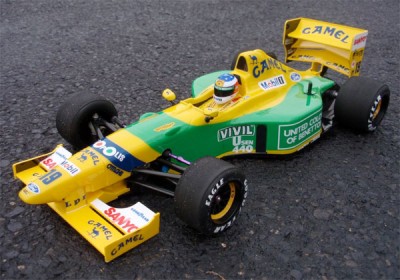 Source: F1 RCGP [www2.odn.ne.jp]
---