March 20, 2009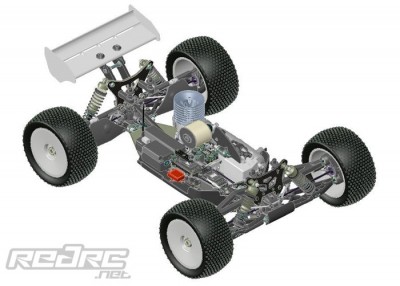 Mugen Seiki Racing have announced the upcoming release of the MBX6T 1/8 scale nitro powered Truggy kit based on the championship winning MBX6 buggy. The Mugen engineering team has created the MBX6T which will follow the same exceptional handling, strength, durability and overall performance of the MBX6 Buggy, with special features such as hard coated big bore shocks with adjustable collars, graphite front and rear shock towers, hard anodized machined chassis with optimum balance and weight distribution, lightweight drive system, every area of the MBX6T was designed with performance and durability.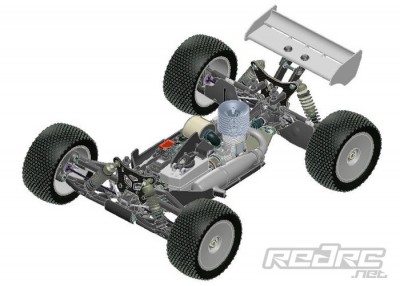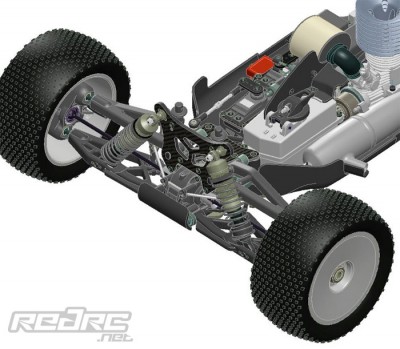 Chassis:
– Hard anodized 7075-T6 aluminum chassis. The wheel base of the MBX6T is 10mm longer than the MBX5T. the corner speed has greatly improved as well as the overall stability of the MBX6T
– New designed chassis braces. The front brace is designed and mounted on the chassis in a location that will best produce the most consistent steering. The rear chassis brace is located so that it will create the most traction and stability too.
– New designed side guards will help keep dirt and dust from the inside of the Truggy.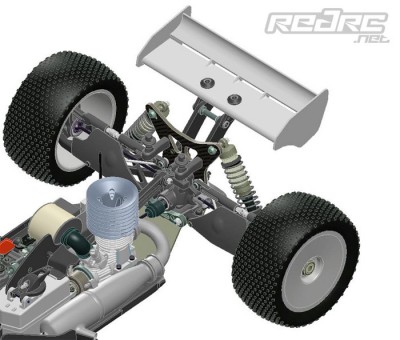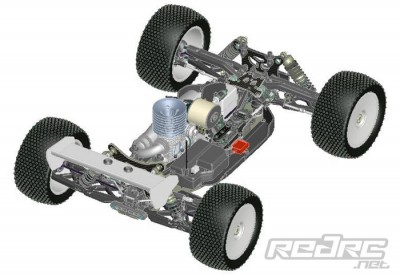 Front suspension:
– Quicker and more consistent steering is obtained with new aluminum front wheel hubs.
– More rear traction while at full steering and overall control of the Truggy has been created with new upright steering arms and new ackerman geometry.
– Overall corner speed and handling has been improved with the combination of new front upper and lower suspension arms.
– Full aluminum pivot ball pivot balls are used for accurate suspension adjustments.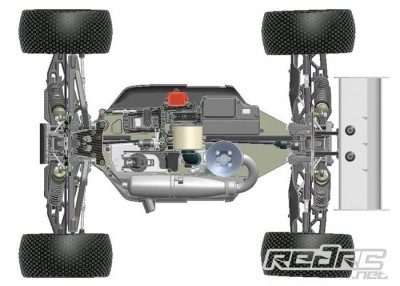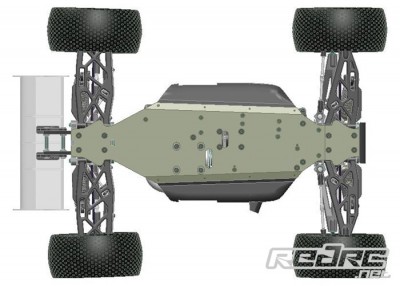 Rear suspension:
– Rear traction has been increased the new designed aluminum wheel hubs.
– The stability and traction in corning has increased with the new design of the rear suspension are as well and the improved shock location.
– Mud guards that attach to the front of the suspension arm will help reduce dirt and mud attaching to the rear shocks.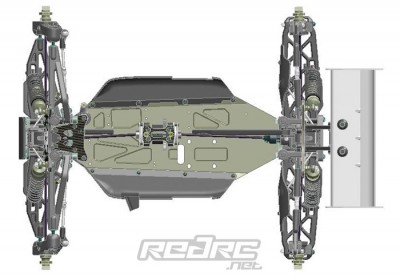 Misc items:
– Lightweight conical 46T gear
– Bevel gear 10T
– Lightweight 4mm graphite front shock tower
– Lightweight 4mm graphite rear shock tower
– Flexible rear body mounts to reduce damage to the MBX6T body
– New designed down stop screw to reduce wear on the chassis
– Throttle servo space to reduce damage to the servo
– 150cc fuel tank
– Low profile MBX6T body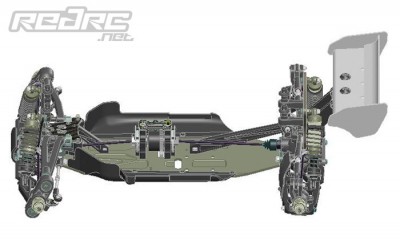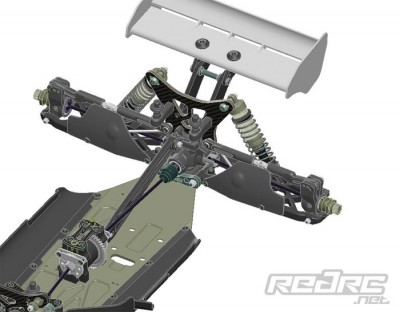 MBX6T Technical Data
Scale: 1/8
Drive: 4WD
Class: Nitro
Wheel Base: 373 ~ 378mm
Width: 433mm
Weight*: 4,000g*
Gear Ratio: 16.28:1
*Actual weight will vary depending on the engine, pipe/manifold, electronics, tires and wheels used on the finished kit.
Source: Mugen Racing [mugenracing.com]
---