March 16, 2009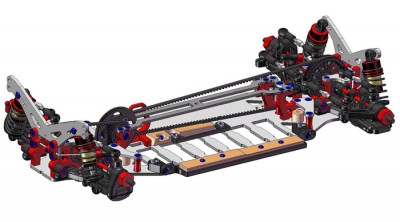 Designed by Josh Cyrul, the all new TOP Racing chassis will be called the Photon. Designed to be suitable for both asphalt and carpet racing, the car has a super low centre of gravity thanks to the fact that most structural components lay on the main chassis, which minimizes material volume and mass above the main chassis. The shock towers are also mounted directly to the bulkhead without the use of a bulkhead cover, eliminating unnecessary parts and lowering the cars CofG.
The Photon has been optimized for use with LiPo packs and is adaptable to the current maximum regulated size and offers a unique mounting system which allows the user to fine tune the LiPo mounting position and the mount has the ability to position optional brass balancing weights throughout the chassis. Other features include low friction lightweight diff pulleys that utilize a 3-point triangular diff ball slots that minimizes weight and friction and at the same time allows reservoirs for diff grease to spin out gradually and lubricate the balls by centrifugal force. With Brushless motors in mind, and more specifically smaller diameter spur grears, the motor mount allows the mounting of a wide range of gears that makes gearing more flexible.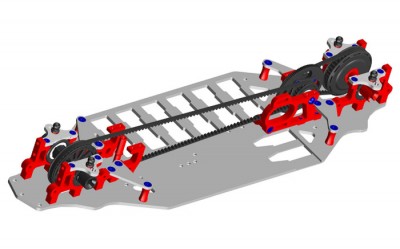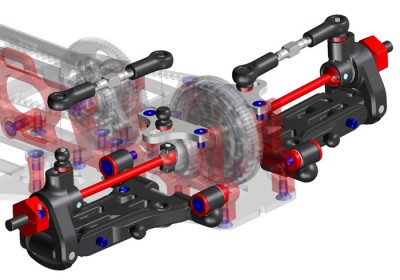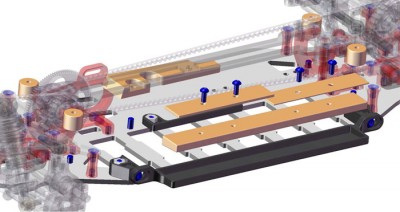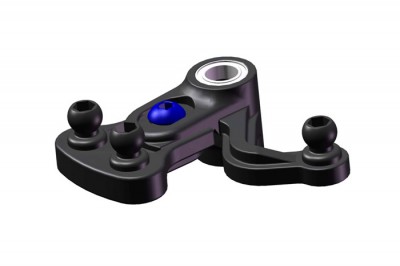 More details can be found on the TOP Racing site here.
Source: TOP Racing [top-racing.jp]
---