April 30, 2009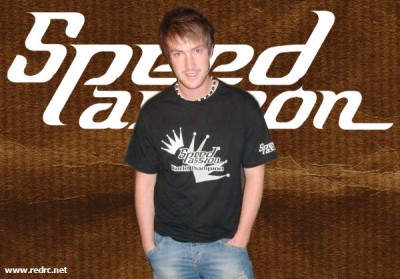 BRCA National Champion and Worlds Finalist Lee Martin has chosen to use Speed Passion products for his 2009 campaign. Lee joins Speed Passion as their off road specialist, as the company continues to develop and improve in all R/C classes. He will use both Speed Passion ESCs and motors at UK Nationals, EFRA championships and at the IFMAR World Championship and already has had some success with prototype versions of the 2.0B ESC by winning the international 'Players 09' race at Worksop in the UK beating some formidable competition along the way. Lee had this to say:
Speed Passion in testing has already proved to be a winning combination for me, posting faster times against everything else i tested! I chose to join SP not only for this but the huge amount of support and most of all the thirst to want to win! I'm joining a team of world class drivers and i cant wait to unleash SP to the off road world!
Lee will not only join SP to race their products, but will also help with R&D and push SP into the future of off road racing. There is also mention of a Lee Martin signature series range due to be available soon.
Source: Speed Passion [speedpassion.net]
---