April 12, 2009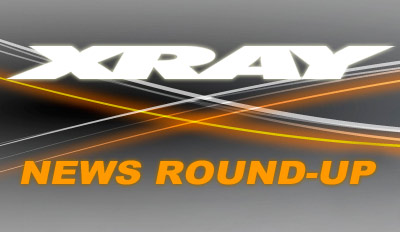 Here we have this weeks round up of product releases and race reports from our site sponsors Xray. Our summary includes everything published by the Slovakian manufacturer on their own website in the past week, so if you didn't find the time to visit, be sure to read on.
New Products
New T2'009 Rubber-spec Conversion Set – Forward Motor Position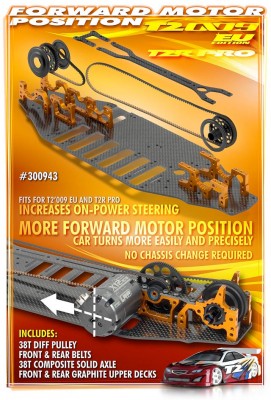 New XII Alu Active Brace – Set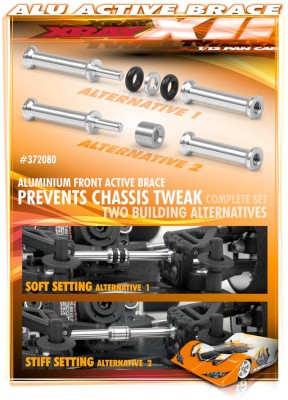 New Lightweight Diff Outdrive Adapters
Race Reports
XT8 Wins Invitational Race at M.M.O.R.C. Kordin Track
On Saturday 21st March 23, 2009 an invitational race for the truggy class was held at the M.M.O.R.C. Kordin track Malta. Continue reading…
T2'009 Double Win at Danish Nationals R6
Recently, Broendby Racing Club in Denmark organised the 6th round of the Danish championships. There were 50 drivers in attendance in both SuperStock and Modified 1:10 Touring Car Classes. Continue reading…
T2'009 Wins ETS Pro Stock In Warsaw
Round 3 of ETS series was held in Warsaw, Poland. The ETS Series is one of the most popular Touring Car series in Europe. Continue reading…
XT8 & XB8 Wins Texas Pro Series R2
This past weekend was Rd. 2 of the Texas State RC Pro Series held at Indy RC World in Dallas, TX. Indy RC World is an indoor facility with a unique surface in that it is very hard packed; it generates a lot of traction, very fast paced and can be hard on equipment. Continue reading…
XB808 & XT8 Wins Israeli Super League R4
Round 4 of the Israel Super League took place at the "Speed at the Negev" racetrack. The track is smooth and very fast, hard packed, and offers lots of grip. The track is so flowing that you must be very consistent in order to be fast.  Continue reading…
All these stories and more can be found by visiting the Xray site here.
---