June 11, 2009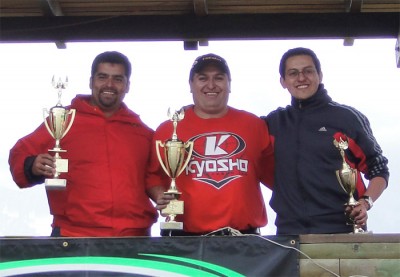 Last weekend, the opening round for the Ecuadorian National Championship took place in Quito, Ecuador. The 40 min final placed driver Pablo Cobos with his Sirio powered V-One RRR Evo2 as the winner of the round. Cobos was closely followed by Alfonso Quirola and Daniel Vela, all finishing on 119 laps on the astonishing Miraflores Track with the A-main final an amazing way to end this 3 day race event. The race started without problems placing the TQ driver Hermann Saa into the lead. His early decision to change tires proved miscalculated when rain starting falling after 30 minuted allowing other drivers to avoid the long pit stop as the tire wear reduced. The sun came back out and saw Cobos, Quirola and Vela emerge as the front runners.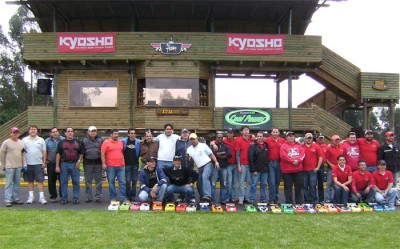 1/10th 200mm On-road result:
1. Pablo Cobos – 119 Laps in 40:15.037 (Kyosho)
2. Alfonso Quirola – 119 Laps in 40:21.400 (Kyosho)
3. Daniel Vela – 119 Laps in 40:25.228 (Kyosho)
4. Hermann Saa – 118 Laps in 40:12.781 (Kyosho)
5. Helmut Baldus – 116 Laps in 40:09.426 (Kyosho)
6. Alex Cucalón – 115 Laps in 40:15.483 (Mugen)
7. Javier Veliz – 112 Laps in 40:09.153 (Mugen)
8. Geovanni Schweitzer – 107 Laps in 40:19.993 (Kyosho)
9. José Bravo – 104 Laps in 40:19.322 (Kyosho)
10.Andrés Baldus – 43 Laps in 25:26.290 (Kyosho)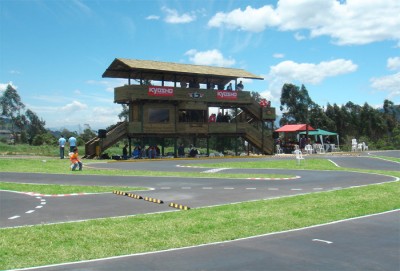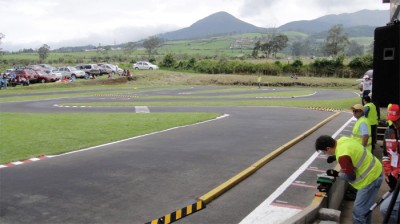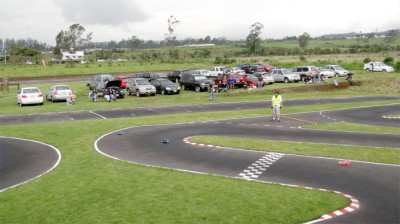 Miraflores track was certainly a beautiful place to begin the Nationals. Located at 2,900 meters above sea level, engine performance was the key to develop speed on this 265 meter long layout track. Sunny weather and a big crowd of spectators supporting almost 50 drivers from all around the country created a comfortable environment for this racing party.
This race becomes the beginning of the first organized Ecuadorian Championship. After almost 20 years of silent activity, Ecuadorian racers had been organized through the FEARC (Federación Ecuatoriana de Automovilismo Radiocontrolado) and have agreed to race 3 rounds throughout the country in order to establish the first National Champion. Next round will be held in the technical track located in Machala (August 9th) while the last and defining round will be held in Guayaquil (October 11th) where setup becomes racers biggest concern.
Source: FEARC [actiweb.es]
---