June 24, 2009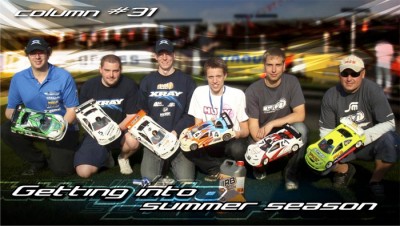 The 31st installment in the Xray column from Xray owner and chief designer Juraj Hudy is now online. In this months column, Juraj gives his thoughts about the first gas races of the year, that include the Neo race, Czech Masters and the Euro 1/10th scale 'B' Championships.
Even with the difficult economy, off-road racing remains a very strong racing class and seems to be expanding more every day. This is confirmed by the highly competitive and professional approach drivers take and you see this in their focus on the smallest details. The off-road market keeps growing and the battle between manufacturers is increasing as well. As we all have seen, there is new company offering an off-road car or truggy almost every week. The competition just gets tighter and stronger.
Read the full column here.
Source: Xray [teamxray.com]
---