July 20, 2009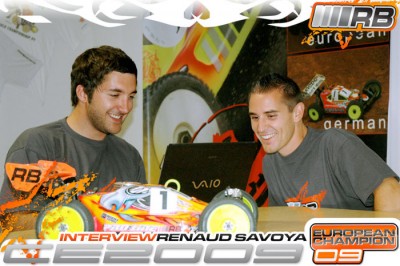 Following his dominant performance at the recent European Championships, double European Champion Renaud Savoya sat down with RB products at their headquarters in Fracne to talk about the event and get his thoughts on the event from practice to the final.
When I arrived in Austria, I was quite pessimistic considering the weather forecast for the week. The preparation during and following the warm-up would have been useless if the weather had been different. For the practice on Tuesday, the track was still wet and I made my first session in the sawdust. At this time, I wanted to see the evolution of the track and decided to change nothing on the car.
Read the full interview here.
Source: RB Products [rbproducts.com]
---