July 10, 2009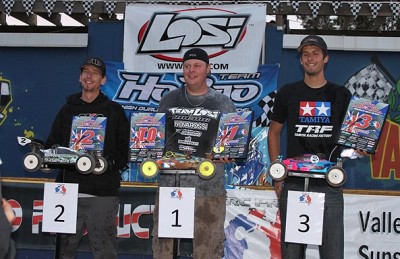 Adam Drake has been in touch to tell us about the RC Pro Australia event that took place last weekend. A dominant performance by Team Losi, Adam Drake TQ'd 10 out of 12 rounds of qualifying to take the overall TQ in 1/8th buggy and 1/8th truck. Adam also went on to win both 30 min semi finals and both 60 min finals. Adam led every lap of the buggy and truck 60 min finals to win the former from Jeremy Kortz and Ryan Lutz, and the latter from Craig Laughton and Tim Gaukroger.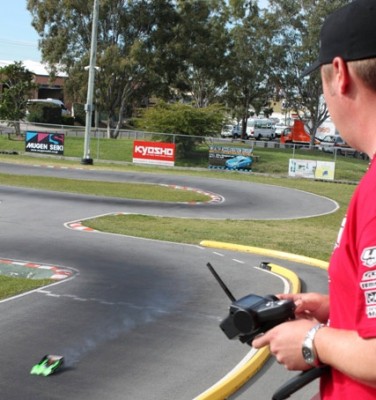 During my stay in Australia I visited a number of shops with Jamie and Steve from O'Reilly Model Products. I was even able to do a little R/C drifting and 1/8th on-road thanks to Jeff from Trackside R/C. I enjoyed my stay in Australia and being able to see the similarities and differences in the RC culture. Oz RC hosted a meet and greet / Pizza Night for Jeremy Kortz, Ryan Lutz and myself. It was a laid back atmosphere and allowed the three of us to talk with many racers and customers.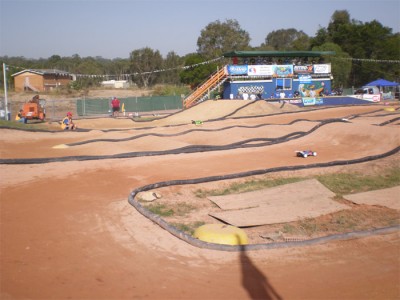 O'Reilly Model Products / Team Losi Racing
This was my first time meeting and traveling to and event with Losi Australia. Everyone on the team was great and very helpful; it was like we raced together for years. Thanks to Craig and Rhys for pitting me in the finals.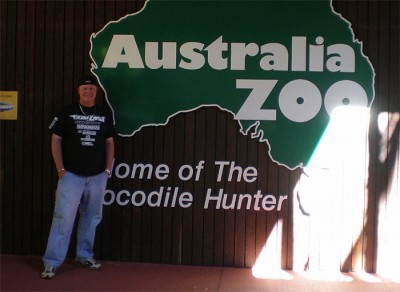 Australia Zoo
Saturday we stopped by the track in the morning, and then headed for Australia Zoo. Home of the Crocodile Hunter! I even got to pet a kangaroo.
---