August 10, 2009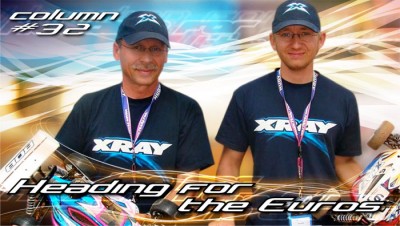 The 32nd installment in the Xray column from Xray owner and chief designer Juraj Hudy is now online. In this months column, Juraj gives his thoughts about the 1/8th scale European Buggy Championships that took place in Austria, as well as some post race testing of their XB808 buggy.
While testing we exchanged cars with Martin and as usual I felt his car to be much more sensitive with a lot more steering. To get an independent opinion, we gave both my and Martin's cars to Bayer for testing. Ironically, he reported the opposite: my car had more steering and my shock set-up was more to his personal likeness! That made it very clear that everyone prefers a different handling style and what seems to understeer to one person may seem to oversteer for someone else.
Read the full column here.
Source: Xray [teamxray.com]
---