September 11, 2009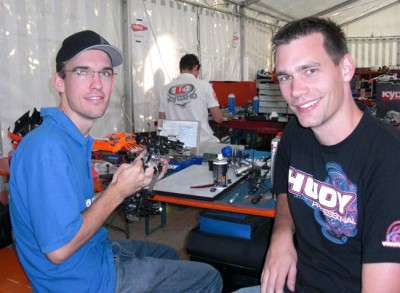 Even on the first day of free practice for the German Championship 1/10 200mm nitro most of the 81 competitors have been out on the track, the paddock was fully crowded on day 2. Up to 14 drivers have been on the rostrum in each practice heat to get track time as much as possible. The weather was absolutely brilliant, warm and sunny. But the forecast has changed a bit and it looks like that rain can be expected to arrive early Friday afternoon at Tuerkheim in the south of Germany, the location of the 2009 German Nationals. Saturday, when six heats will be run, and the finals Sunday should be dry again but with temperatures only around 16 to 18 degrees Celsius.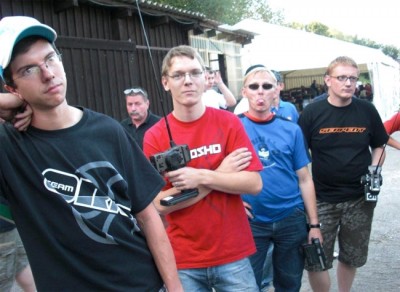 No official time keeping was running on Thursday. With unofficial laptimes of about 13,4 seconds reiging champion Dirk Wischnewski was setting the early pace with Michael Salven lapping the track on the same level. A very close battle for the best positions is expected with lots of drivers doing laptimes below the 14 seconds mark. Drivers and their mechanics are still working hard to achieve the best performance trying different engines, bodies, tyres and set-up options.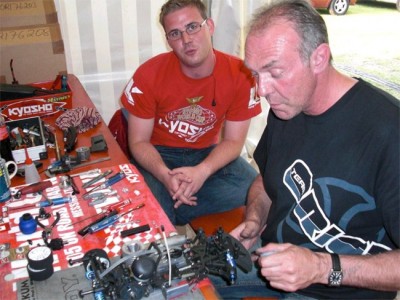 The track of the MCC Tuerkheim, with a length of 220 meter, is one of the oldest RC circuits in Germany. Tuerkheim has not only hosted other German Nationals including 1/8 but has also organised several European Championship like 1/10-235 mm in earlier days and 1/10ß electric touring cars only a few years ago. In the position as race directors DMC president Fredy Dietrich and long time EFRA/IFMAR board member Heiner Martin are running anmd controlling the German Nats.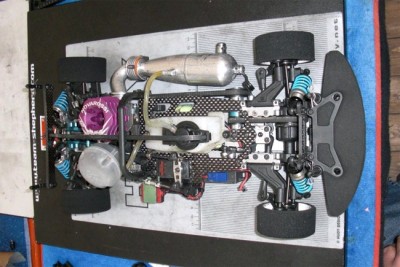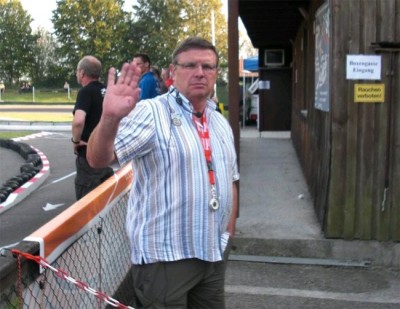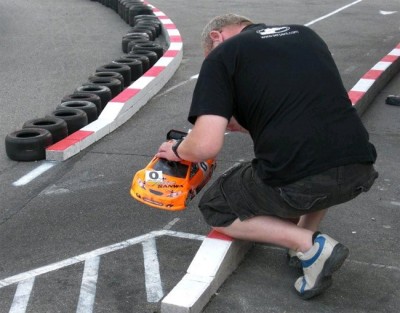 ---