October 27, 2009
This weekend saw the opening race of the Hungarian National Championship, with 153 entries in 9 categories, in the same great event hall where the 2nd round of the Euro Touring Series will be held next month. The most popular category was National Stock, which is running with the ETS Pro Stock rules (LiPo cells and SpeedPassion V3 13.5T motor). Current ETS Pro Stock Champion Balint Rajki took the TQ spot by 5 seconds ahead of Peter Miko starting from the 2nd place, who was 0,04 second faster than Gabor Forrai in 3rd spot. In the first final Balint had technical problem, so Peter won in front of Gabor. Peter won the 2nd and Gabor the 3rd final in a great battle meaning the final result was Peter Miko (HB) with the win, Gabor Forrai (Tamiya) in 2nd and Balint Rajki (HB) 3rd.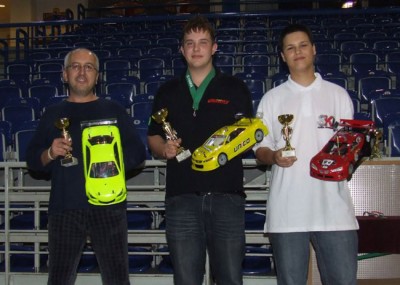 The National N class with 26 entries is running a 17.5 Team Orion Vortex Motor. Viktor Juhasz TQ'd and won the race debuting with his new Losi JRXS-R. The 2nd position saw Jozsef Valent driving an Xray T2 '009 while in the 3rd was Gergely Kercsmarics with a Tamiya TRF 416.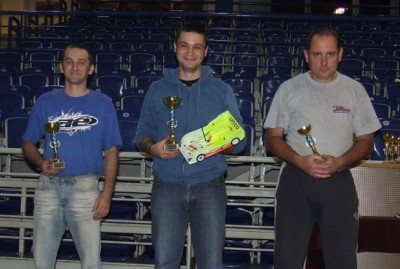 The 1st round of the Hungarian Nationals for 12th scale was dominated by the Romanian driver Cristian Faur driving an S120 with Nosram Electronic. 2nd place was György Koncz driving a Speed Passion powered custom modified Associated car and 3rd place driver was Janos Juhasz with an LRP powered CRC car.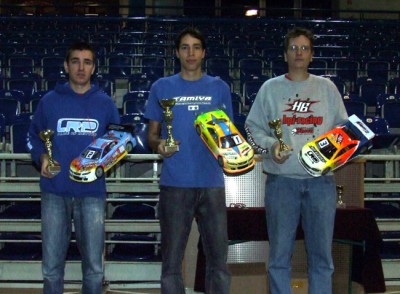 The fastest class of all, the National Modified class was running also with ETS rules. Balint Rajki and Gabor Forrai (TQ) showed up a great battle for the first position. Gabor Forrai (Tamiya TRF 416) took the win ahead of Balint Rajki (HB) and Peter Miko (HB).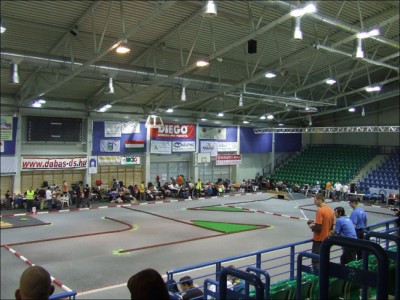 Thanks to Balint Rajki and Gabor Forrai for the report.
---