October 17, 2009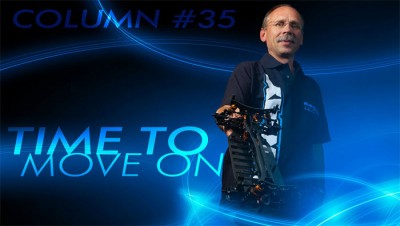 The 35th installment in the Xray column from Xray owner and chief designer Juraj Hudy is now online. In this months column, Juraj gives his feelings on the busy summer of events, as well as talking about he development of the new T3 touring car platform.
All the different prototypes had specific advantages, but their mutual characteristic was that every one of the designs was faster and more easily handling than the T2'009 if you can believe it! It was interesting that the most noticeable differences were on the outdoor track. Some of the cars used to "push" more in the corners, while some of the others had less steering. Of course these differences were very small and for typical drivers might have seemed insignificant, but for professional drivers those were big differences; to reduce a lap time by a fragment of a second it may mean at the end of a 5min run the difference of 2 seconds, which may be difference between making the main final or a lower sub-final.
Read the full column here.
Source: Xray [teamxray.com]
---