November 16, 2009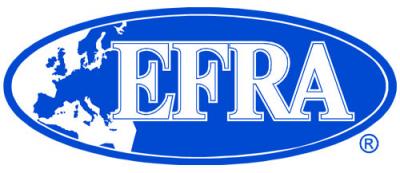 EFRA have released their race calendar for 2009 and it looks to be another busy summer next year as they have managed to squeeze 8 European Championships, running alongside 3 World Championships, into the months of July and August. The season starts early with back to back championships at the end of February, beginning of March, with the Indoor TC euros in Finland, followed a week later by the 1/12th EC in Birmingham. The first EC 'B' championships kick off in Lostallo in the middle of May for 1/10th 200mm, followed 2 weeks later with the 1/8th scale on road 'B's in Monaco, and then another 2 week gap to bring us to mid June and the 1/8th buggy Euro B's in Spain. The 1/8th scale on road A champs kick of the mid summer madness in Italy with the 1/12th Worlds in Germany starting on the Sunday of that event and running into the EP Touring car Worlds the weekend after, which happens to clash with the 1/8th buggy Euros in Portugal. Then the week after you have the beginning of 3 weeks of 1/5th scale Euros, in the meantime the Worlds for 200mm will be run in Houston. The week following that event is the Euros for Electric Touring in France, with a one week gap and then back to back Euros for 200mm in Sweden and EP buggy in Austria. The World championship for 1/8th buggy completes the major races, taking part in Thailand in mid November. The late decision to run the Electric track World championships appears to have really clogged up the calendar, clashing with two major events. Normally EFRA would not run a European Championship for a class where Europe has the WC, yet the 1/12th and TC Euros will still take place, further increasing the number of events.
2010 EFRA Calendar (Major Championships)
25-28 February: EC TC Indoor – Helsinki, Finland
06-07 March: EC 1/12th scale – Birmingham, UK
15-16 May: 1/10th Gas EC B – Lostallo, Switzerland
29-30 May: 1/8th On Road EC B – Monaco
12-13 June: Gas Buggy EC B – Valladolid, Spain
03-04 July: 1/8th On Road EC – Locorotondo, Italy
04-06 July: WC 1/12th – Burgdorf, Germany
08-11 July: WC EP Touring – Burgdorf, Germany
10-11 July: Gas Buggy EC A – Guarda, Portugal
17-18 July: 1/5th F1 Euros – Slavkov, Czech
24-25 July: 1/5th TC Euros – Slavkov, Czech
24-01 July/Aug: 1/10th Gas On road WC – Houston, Texas USA
31-01 July/Aug: Large scale off road Euros – Fehring, Austria
07-08 August: EC Touring – Aniche, France
21-22 August: 1/10th Gas On road EC – Gotenburg, Sweden
28-29 August: EC EP Buggy – Vienna, Austria
08-14 November: Gas Buggy WC – Pattaya, Thailand
The full list of events can be found here (.xls).
Source: EFRA [efra.ws]
---