November 9, 2009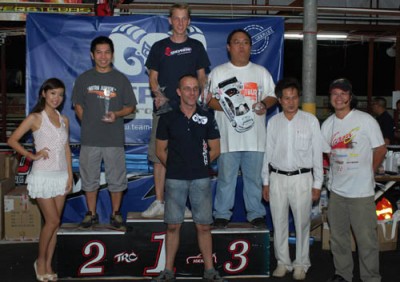 The beginning of this month saw the 1st Shepherd Asia Cup held at the TRC race track in Hong Kong. In 1/10th scale the race was open for everybody while in 1/8th scale only Shepherd drivers could attend. To support the local drivers Shepherd Micro Racing has sent the international top drivers Jilles Groskamp and Daniele Ielasi. Additionally factory member Armin Weihert attended the event to help the 72 participants with all technical questions.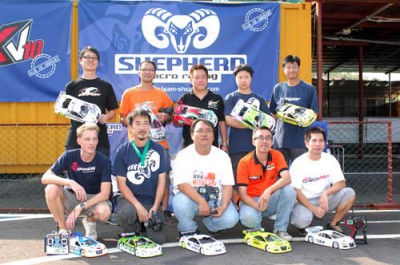 In the sedan class it was Jilles Groskamp who took the TQ spot with one of the first Shepherd Velox production cars. Also in the 45min final he was unchallenged and crossed the finishing line 2 laps in front of runner up Ts Kai Leung. William Lee secured himself the last podium spot another 2 laps behind.
1. Jilles Groskamp – 142 laps in 45:12,636
2. Ts Kai Leung – 140 laps in 45:01,553
3. William Lee – 138 laps in 44:57,261
4. Kwong Boy – 138 laps in 45:11,312
5. Samuel Chiu – 138 laps in 45:16,053
6. Chan Chau Man – 126 laps in 45:03,990
7. Tsang Yiu Wah – 109 laps in 37:09,744
8. Fai Ho – 90 laps in 45:13,693
9. Poon Chiu – 79 laps in 27:49,243
10. Luk Chi Hung – 29 laps in 9:50,484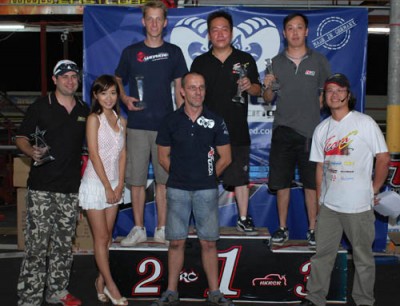 In the 1/8th scale class Daniele Ielasi had the fastest qualifying run, followed by Jilles Groskamp who were racing in both classes. The first minutes of the final Ielasi took the early lead but after 10 minutes he had to stop because of a broken engine. Also Jilles Groskamp suffered some problems so it was Luk Chi Hung who won the 45min final after a flawless run.
1. Luk Chi Hung – 152 laps in 45:03,890
2. Jilles Groskamp – 146 laps in 45:09,818
3. Ng Kok Fai – 142 laps in 44:09,497
4. Niko Cheng – 141 laps in 45:00,028
5. Choy Kam Man – 111 laps in 33:44,180
6. Chris Lee – 93 laps in 28:38,800
7. Leung Wai – 88 laps in 30:50,636
8. Ielasi Daniele – 72 laps in 36:25,279
9. William Li – 24 laps in 7:27,047
10. Cheung Kwok Wa – 12 laps in 3:38,946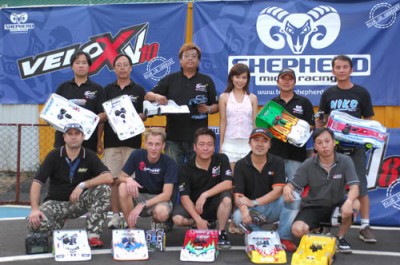 Source: Shepherd [team-shepherd.com]
---