November 11, 2009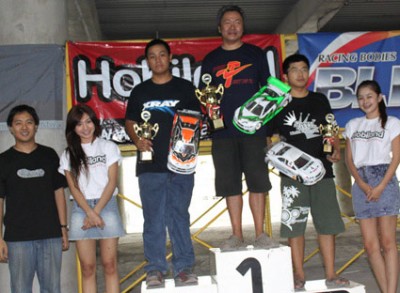 The Indonesian 1/10th EP TC National Championship was held on the BE Mall Carpet track, Bandung last weekend. The race ran with 2 class, Modified and Stock 23T / 11.5 BL and the race format consisted of three 5 minute qualifying sessions for both classes, three 5 minute finals for Modified and three 7 minute finals for the Stock class. Most of the drivers used foam tires with 35 shore for stock class and rubber tyres with 24 shore for the modified class. It was young Xray driver Bowie and experienced Tamiya racer Wato that took the TQ spot in Stock and Modified class respectively. The finals saw Rudy Budiharjo win the Stock class over Bowie Ginting in 2nd and Chandra Yosef in 3rd spot while Albert took the modified win in front of Suwardi Suliandy with Bowie Ginting 3rd for an all Xray podium.
Stock class results
1. Rudy Budiharjo (Xray)
2. Bowie Ginting (Xray)
3. Chandra Yosef (Tamiya)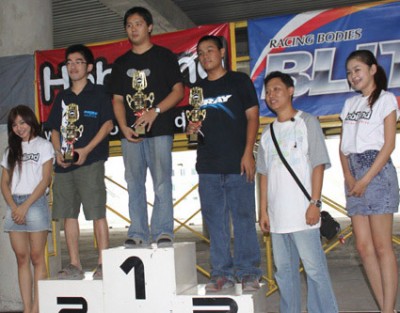 Modified class
1. Albert (Xray)
2. Suwardi Suliandy (Xray)
3. Bowie Ginting (Xray)
Thanks to Bowie Ginting for the report.
---